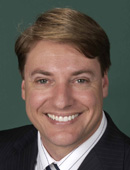 Ross Vasta (Lib)

---
His Liberal
Party website and his
campaign website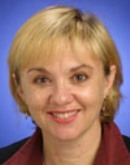 Kerry Rae (ALP)

---
Her ALP website


---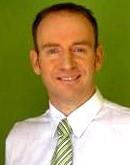 Stephen Gellatly (FF)

---
His Family First website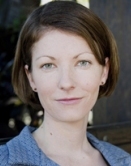 Vicki Stocks (Dem)

---
Her Democrats
website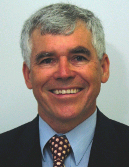 David Wyatt (Grn)

---
His Greens website

Location: Brisbane: Chandler, Manly, Wishart, Wynnum
Division named for: Neville Bonner, Senator 1971-83, first Indigenous member of the Australian Parliament
---
Median weekly family income: $1,012 (47th highest)
Persons born in non English speaking countries: 10.4% (73rd highest)
Persons in professional occupations: 26.2% (62nd highest)
Persons aged 65 and over: 13.1% (74th highest)
Couple families with dependent children: 38.1% (81st highest)
Dwellings being purchased: 28.0% (58th highest)
---
Sitting member: Ross Vasta (Liberal), elected 2004
---
Born: 8 October 1966, Melbourne. Career: Marketing manager, managing director, research officer
---
2001 two-party majority: Labor 01.9 (notional)
Effect of 2004 redistribution: new seat
2004 primary votes: Labor 42.7, Liberal 44.1, Green 4.9
2004 two-party majority: Liberal 00.6
Effect of 2006 redistribution: No change
2007 notional two-party majority: Liberal 00.6
---
2004 enrolment: 86,731
2007 enrolment: 90,381 (+04.2%) (new boundaries)
---
Bonner was created in 2004 from parts of the Labor-held seats of Bowman and Griffith in Brisbane's eastern suburbs. The northern part of the seat around Manly and Wynnum is traditional Labor territory, but further south the newer suburbs are marginal. The seat occupies the mid range on most key demographic indicators: it is not really a mortgage belt seat, like Bowman to the east, nor is it a muticultural inner-city seat like Griffith to the west. In 2004 the sitting Labor member for Bowman, former minister Con Sciacca, was expected to win this new seat, but he became a victim of Mark Latham's lack of appeal to suburban voters in Queensland and was surprisingly defeated by Ross Vasta, Curiosity: both candidates were of Sicilian origin and Sciacca was a close friend of Vasta's father. In 2004 the Liberals polled 67% of the two-party vote at Mount Petrie, and more than 60% at Belmont, Carina Heights, Greenmeadows and Rochedale, while Labor polled 65% at Murrurrie and carried all five booths in Wynnum. With Kevin Rudd riding high in the polls this most marginal Queensland Liberal seat will be hard to defend. In February 2007 Vasta was accused of involvement in the scandal surrounding alleged abuse of printing and staff entitlements by Queensland Liberal MPs, but was cleared in September.
---
Candidates in ballot-paper order
---
Kerry Rae (Labor) was until recently a member of the Brisbane City Council and has worked as an adviser to a state minister.
Lisa Charles (Liberty and Democracy) is a small business owner.
Ross Vasta (Liberal) is the sitting member: see biography above.

Stephen Gellatly (Family First) is a librarian.
Vicki Stocks (Democrat) is a self-employed accountant.
Shane Boese (The Fishing Party) is a business owner.
Dr David Wyatt (Greens) is an immunologist and former professor who is now a company director focused on sustainable "green" businesses. BRW described him as "a visionary entrepreneur."