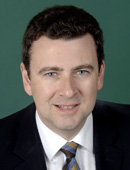 Andrew Southcott (Lib)

---
His Liberal Party
website and his
campaign website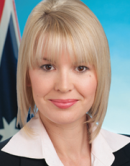 Nicole Cornes (ALP)

---
Her ALP website


---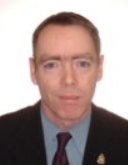 Andrew Cole (FF)

---
His Family First website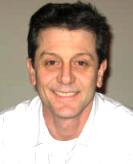 Craig Bossie (Dem)

---
His Democrats
website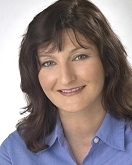 Jodi Kirkby (Grn)

---
Her Greens website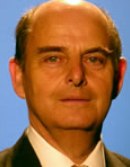 Ray McGhee (Ind)

---
His website

Location: Adelaide: Belair, Brighton, Mitcham, Seacliff
Division named for: William Boothby, South Australian returning officer for the first federal election
---
Median weekly family income: $1,003 (49th highest)
Persons born in non English speaking countries: 10.3% (74th highest)
Persons in professional occupations: 33.7% (26th highest)
Persons aged 65 and over: 18.5% (6th highest)
Couple families with dependent children: 34.7% (118th highest)
Dwellings being purchased: 28.2% (56th highest)
---
Sitting member: Dr Andrew Southcott (Liberal), elected 1996, 1998, 2001, 2004
---
Born: 15 October 1967, Adelaide. Career: Medical practitioner
---
1996 two-party majority: Liberal 11.6
1998 two-party majority: Liberal 07.4
Effect of 2001 redistribution: 00.6 shift to Liberal
2001 two-party majority: Liberal 07.4
Effect of 2004 redistribution: no change
2004 primary votes: Labor 35.8, Liberal 50.6, Green 7.1
2004 two-party majority: Liberal 05.4
---
2004 enrolment: 95,339
2007 enrolment: 96,236 (+00.9%)
---
Boothby has existed since South Australia was first divided into electorates in 1903. Until 1949 it covered most of Adelaide's southern and eastern suburbs and was politically marginal. It was last won by Labor in 1946. In 1949 it was made into a very safe Liberal seat, which it remained until the 1993 redistribution shifted it westwards to take in the politically marginal beachside suburbs. Since then it has remained marginal, though always retained by the Liberals. It is a fairly wealthy area but on its current boundaries no longer among the wealthiest seats, although it still has a high level of people in professional occupations. It also one of the demographically oldest seats in Australia, with the 5th highest level of people over 65. In 2004 the Liberals polled 73% of the two-party vote at Netherby, and over 60% at Mitcham, Aberfoyle Park and Flagstaff Hill. Labor carried Ascot Park, Bedford Park and Tonsley Park by narrow margins. Boothby is not considered a frontline marginal, but with local polls showing a strong swing to Labor across Adelaide, it must be considered at risk. Former Premier Steele Hall was member for Boothby from 1981 to 1996. He was succeeded by Dr Andrew Southcott, who has been a low-profile backbencher. In September a local poll showed Southcott leading (see link below). It should be noted that this poll had a poor record at the last South Australian state election.
---
Candidates in ballot-paper order
---
Ray McGhee (Independent) is a newsreader on commercial television.
Craig Bossie (Democrats) is a former ASIO agent who is studying international relations at Flinders University.
Barbara Pannach (One Nation) is a retired teacher.
Nicole Cornes (Labor) has a famous Adelaide surname but no background in politics. She ran a successful small business and is currently completing a law degree.
David Humphreys (Liberty and Democracy) is a manager.
Jodi Kirkby (Greens) is a biologist.
Dr Andrew Southcott (Liberal) is the sitting member: see biography above.


Andrew Cole (Family First) is a senior systems analyst with a major financial institution.