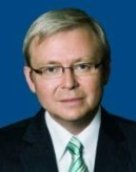 Kevin Rudd (ALP)

---
His ALP website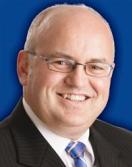 Craig Thomas (Lib)

---
His Liberal Party website


---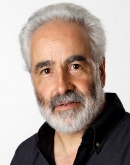 Willy Bach (Grn)

---
His Greens website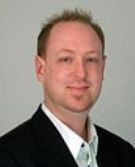 Rob Cotterill (Dem)

---
His Democrats website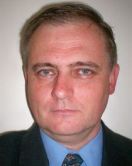 Andrew Hassall (FF)

---
His Family First website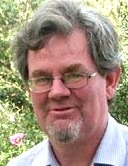 Jim McIlroy (SA)

---
His Socialist
Alliance website

Location: Brisbane: Bulimba, Carina, Coorparoo, Greenslopes
Division named for: Sir Samuel Griffith, chief author of the Australian Constitution
---
Median weekly family income: $1,080 (35th highest)
Persons born in non English speaking countries: 12.6% (61st highest)
Persons in professional occupations: 35.2% (23rd highest)
Persons aged 65 and over: 13.4% (71st highest)
Couple families with dependent children: 31.0% (143rd highest)
Dwellings being purchased: 21.6% (111th highest)
---
Sitting member: Kevin Rudd (Labor), elected 1998, 2001, 2004
---
Born: 21 September 1957, Nambour, Queensland. Career: Diplomat 1981-88. Chief of Staff to Hon Wayne Goss 1988-91, Director-General, Qld Cabinet Office 1991-95, Senior China Consultant, KPMG Australia 1996-98. Member, Opposition Shadow Ministry since 2001. Shadow Minister for Foreign Affairs 2001-03, Shadow Minister for Foreign Affairs and International Security 2003-05, Shadow Minister for Foreign Affairs and Trade 2005-06
---
Leader of the Opposition from 4 December 2006
Leader of the Labor Party from 4 December 2006
---
1996 two-party majority: Liberal 01.5 Effect of 1998 redistribution: no change
1998 two-party majority: Labor 02.4
2001 two-party majority: Labor 05.7
Effect of 2004 redistribution: 00.5 shift to Labor
2004 primary votes: Labor 48.7, Liberal 37.3, Green 9.0
2004 two-party majority: Labor 08.6
Effect of 2006 redistribution: No change
2007 notional two-party majority: Labor 08.6
---
2004 enrolment: 90,950
2007 enrolment: 91,069 (+00.1%) (new boundaries)
---
Griffith was created in 1934, when the old seat of Oxley, which had taken in the inner southern suburbs of Brisbane since Federation, was renamed. It has usually been a politically marginal seat, and until the 1970s changed hands regularly. Since then, like many inner city seats, it has drifted towards Labor as it has been colonised by high- income professionals with liberal-to-left political views. Today it has a fairly high median income level and a high proportion of people in professional occupations. There are still a few Liberal booths but most of the seat is now reliably Labor. In 2004 the Liberals carried only four booths, polling 62% of the two-party vote at the small Majestic Park booth. Labor polled 74% at West End and more than 65% at Buranda, Dutton Park and Hill End. Labor's Kevin Rudd has held the seat since 1998, having failed to win it at his first try in 1996. Rudd, a former diplomat and head of the Cabinet office during Wayne Goss's Labor government in Queensland, was on the Opposition front bench from 2001, and soon emerged as one of Labor's best performers. In December 2006 he defeated Kim Beazley in a Caucus ballot and became Leader of the Opposition. Since becoming leader he has presided over a remarkable rise in Labor's poll figures and is now leading John Howard as prefered Prime Minister. If he wins this year's election, he will be the first Prime Minister from Queensland since Frank Forde in 1945, and the first to win an election since Andrew Fisher in 1914.
---
Candidates in ballot-paper order
---
Craig Thomas (Liberal) runs his own information technology firm.
Samantha Myers (Liberty and Democracy) is a student.
Jim McIlroy (Socialist Alliance) is retired.
Kevin Rudd (Labor) is the sitting member: see biography above.
Willy Bach (Greens) is a poet.
P M Howard (Independent) is an artist.
Andrew Hassall (Family First) is an administration officer.
Rob Cotterill (Democrats) is a hairdresser.