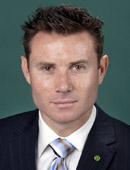 Dr Andrew Laming (Lib)

---
His Liberal
Party website
and his campaign website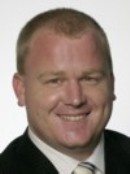 Jason Young (ALP)

---
His ALP website


---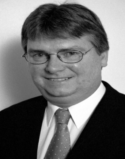 David Chidgey (ON)

---
His One Nation website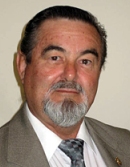 Paul Holland (Dem)

---
His Democrats website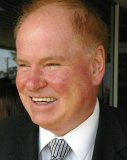 Alan Lucas (FF)

---
His Family First website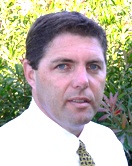 Brad Scott (Grn)

---
His Greens website

Location: Brisbane: Capalaba, Cleveland, Redland Bay, Victoria Point
Division named for: David Bowman, Queensland state MP and labour leader
---
Median weekly family income: $967 (55th highest)
Persons born in non English speaking countries: 6.0% (96th highest)
Persons in professional occupations: 21.5% (115th highest)
Persons aged 65 and over: 11.5% (105th highest)
Couple families with dependent children: 40.9% (40th highest)
Dwellings being purchased: 33.9% (28th highest)
---
Sitting member: Dr Andrew Laming (Liberal), elected 2004
---
Born: 30 September 1966, Hobart. Career: Medical practitioner, World Bank consultant, health planning specialist, ministerial adviser, management consultant 2003
---
1996 two-party majority: Liberal 00.9
Effect of 1998 redistribution: no change
1998 two-party majority: Labor 03.3
2001 two-party majority: Labor 01.4
Effect of 2004 redistribution: 04.4 shift to Liberal
2004 primary votes: Labor 35.5, Liberal 50.6, Green 4.8
2004 two-party majority: Liberal 08.9
Effect of 2006 redistribution: No change
2007 notional two-party majority: Liberal 08.9
---
2004 enrolment: 86,262
2007 enrolment: 88,977 (+03.1%) (new boundaries)
---
Bowman was created in 1949 and has always occupied territory in Brisbane's south-eastern beachside suburbs. It has always been a marginal seat (every member who has held the seat has been defeated), but recent redistributions have pushed it further to the south-east, making it a better seat for the Liberals. It has a high level of families with dependent children and of dwellings being purchased, the indicators of a mortgage belt seat. Strikingly, it has the lowest proportion of people born in non English speaking countries of any urban seat in Australia. In 2004 the Liberals polled 67% of the two-party vote in Cornubia, while polling over 65% in Cleveland School, Ormiston and Shailer Park. Labor polled best in the Indigenous communities on North Stradbroke Island, particularly Dunwich. The only mainland booth carried by Labor was Thorneside. Con Sciacca served two stints as Labor member for Bowman and was a minister in the Keating government. The 2004 redistribution created a new seat of Bonner, including most of Bowman's better Labor areas, and Sciacca (unsuccessfully) contested Bonner in 2004. Bowman passed to the Liberal Dr Andrew Laming, an ophthalmologist and World Bank health consultant with an impressive CV. In February 2007 he became the central figure in the scandal surrounding alleged abuse of printing entitlements. The issue remained unresolved until September when he was cleared of the allegations. Nevertheless the prolonged controversy has done Laming some damage and this, combined with the polling showing a strong swing to Labor in Queensland, has put the seat in some danger.
---
Candidates in ballot-paper order
---
Dr Andrew Laming (Liberal) is the sitting member: see biography above.

Alan Lucas (Family First) is a real estate agent.
Brad Scott (Greens) is a former Army Captain who now runs his own transport company.
Jason Young (Labor) is an electrical fitter/mechanic by trade and is now an official of the Electrical Trades Union.
Dave Chidgey (One Nation) is a designer.
Paul Holland (Democrats) owns and operates a maintenance and repairs company.
Candidates on YouTube
Andrew Laming

















&nbsp