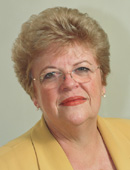 Annette Ellis (ALP)

---
Her ALP website and
her campaign website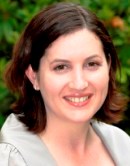 Natalie Colbert (Lib)

---
Her Liberal Party website


---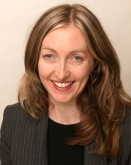 Amanda Bresnan (Grn)

---
Her Greens website

Location: Canberra: Tharwa, Tuggeranong, Weston Creek, Woden Valley
Division named for: The city of Canberra, named in 1913. Canberra is an Indigenous word thought to mean "meeting place."
---
Median weekly family income: $1,348 (15th highest)
Persons born in non English speaking countries: 12.3% (63rd highest)
Persons in professional occupations: 37.2% (18th highest)
Persons in government employment: 39.1% (2nd highest)*
Persons aged 65 and over: 8.5% (129th highest)
Couple families with dependent children: 43.5% (26th highest)
Dwellings being purchased: 34.4% (25th highest)
---
Sitting member: Annette Ellis (Labor), elected (for Namadgi) 1996, (for Canberra) 1998, 2001, 2004
---
Born: 13 October 1946, Melbourne
Career: Public servant, electorate adviser, ministerial Adviser. ACT Legislative Assembly 1992-95. Member, Opposition Shadow Ministry 2002-04. Shadow Minister for Ageing and Seniors and Assisting the Shadow Minister for Family and Community Services on Disabilities 2002-04
---
1996 two-party majority: Labor 07.5
Effect of 1998 redistribution: 05.1 shift to Liberal
1998 two-party majority: Labor 10.1
2001 two-party majority: Labor 09.5
2004 primary votes: Labor 49.9, Liberal 37.0, Green 10.2
2004 two-party majority: Labor 09.6
---
2004 enrolment: 109,476
2007 enrolment: 122,401 (+11.8%) (new boundaries)
---
The seat of Canberra was created in 1974 when the old seat of Australian Capital Territory was divided in two. It takes in the Canberra suburbs south of Lake Burley Griffin, as well as the rural areas of the southern ACT. Although Canberra is a fairly socially homogenous city, the seat of Canberra is somewhat more middle-class than the northern seat of Fraser. It has been won by the Liberal Party three times, in 1975 and 1977 and at the 1995 by-election which marked the beginning of the end of the Keating government. Normally, however, Canberra's large population of public servants vote fairly solidly Labor, which explains the contrast between this seat's very high income levels and its voting behaviour: it is the third-wealthiest Labor-held electorate, but even very wealthy suburbs like Red Hill and Yarralumla vote Labor in Canberra. Labor's support is evenly spread across the seat, although the southern suburbs are a little less strongly Labor than the northern ones. In 2004 Labor carried every booth except Deakin, polling over 65% of the two-party vote in Curtin, Lyons and Rivett. The Liberals polled 50% at Deakin and 49% at Tharwa. Members for Canberra include Labor ministers Kep Enderby and Ros Kelly. Annette Ellis moved to this seat from the abolished seat of Namadgi in 1998. Ellis was elected to the Opposition frontbench in 2002, but stood down after the 2004 election. Since she is now 60, the 2007 election will probably be her last.
---
Candidates in ballot-paper order
---
Amanda Bresnan (Greens) is a policy officer with the Mental Health Council of Australia.
Natalie Colbert (Liberal) is a logistics officer in the Royal Australian Air Force.
Annette Ellis (Labor) is the sitting member: see biography above.

John Holder (CEC) is a sales manager.

&nbsp