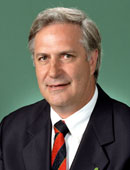 Don Randall (Lib)

---
His Liberal Party
website and his
campaign website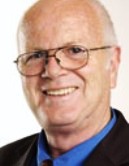 John Hughes (ALP)

---
His ALP website


---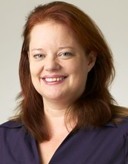 Denise Hardie (Grn)

---
Her Greens website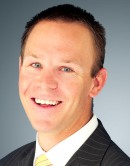 Kevin Swarts (CDP)

---
His Christian Democrats website

Location: Perth: Armadale, Canning Vale, Kelmscott, Pinjarra
Division named for: Alfred Canning, surveyor
---
Median weekly family income: $913 (76th highest)
Persons born in non English speaking countries: 8.3% (80th highest)
Persons born in the UK and Ireland: 16.0% (3rd highest)
Persons in professional occupations: 18.4% (130th highest)
Persons aged 65 and over: 9.2% (124th highest)
Couple families with dependent children: 40.8% (42nd highest)
Dwellings being purchased: 43.5% (4th highest)
---
Sitting member: Don Randall (Liberal), elected (for Swan) 1996, defeated 1998, elected (for Canning) 2001, 2004
---
Born: 2 May 1953, Merredin, WA. Career: Teacher, marketing consultant. Councillor, Belmont City Council 1993-96.
---
1996 two-party majority: Liberal 00.7
Effect of 1998 redistribution: 00.7 shift to Liberal
1998 two-party majority: Labor 03.5
Effect of 2001 redistribution: 03.1 shift to Liberal
2001 two-party majority: Liberal 00.4
2004 primary votes: Labor 32.9, Liberal 52.7, Green 5.0
2004 two-party majority: Liberal 09.5
---
2004 enrolment: 83,388
2007 enrolment: 94,679 (+13.5%)
---
Canning was created in 1949, as a rural seat covering the southern part of the WA Wheat Belt. On these boundaries it was a very safe non-Labor seat, which changed hands several times between the Liberal Party and the Country Party. The 1980 redistribution turned it into an outer suburban seat based in Perth's south-eastern suburbs, and it has been politically marginal ever since. More recently it has been expanded to the south to take in semi-rural areas around Pinjarra, and coastal areas at Dawesville and Halls Head, although most of its votes are cast in suburban areas such as Armadale and Thornley. On its current boundaries it is a typical outer suburban mortgage belt seat, dominated by traditional families with children and mortgages, and thus sensitive to interest rates and other economic issues. It also has one of the highest proportions of immigrants from the UK of any electorate. In 2004 Labor carried only five booths, none of them by more than 5%, and the Liberals carried most of the suburban booths as well as sweeping the country areas. The Liberals polled 71% of the two-party vote in Yunderup, and topped 65% in the three Halls Head booths, Bedfordale, Canning Vale South and Oakford, while Labor carried the two Westfield booths, Kelmscott and Armadale South. Don Randall, previously member for Swan, defeated Labor's Jane Gerick in 2001. Gerick was intending to recontest the seat in 2004, but died suddenly in December 2003. Her replacement, Cimlie Bowden, resigned her candidacy two months before the election, claiming a "lack of support from head office." Former state minister Kay Hallahan was drafted in, but was unable to prevent Randall getting one of the biggest swings of the election. There were swings of 10, 12 and even 16% in some booths, turning normally reliable Labor areas Liberal. The seat is thus not as safe for the Liberals as its current margin suggests, and in August a local poll suggested that Randall may be in danger of defeat.
---
Candidates in ballot-paper order
---
John Hughes (Labor) is a Mandurah city councillor. He is a former research Officer for state MPs and was employed for many years by the Peel Health Service.
Brian McCarthy (CEC) is retired.
Denise Hardie (Greens) is a youth worker and former community development officer.
Kevin Swarts (Christian Democrats) is a supervisor with a building company.
Rodney Grasso (Family First) is an engineer.
Don Randall (Liberal) is the sitting member: see biography above.
Brian Deane (One Nation) is a subcontractor.

&nbsp