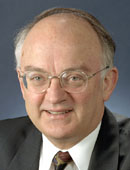 Bob McMullan (ALP)

---
His ALP website and
his campaign website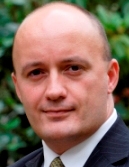 Troy Williams (Lib)

---
His Liberal Party website


---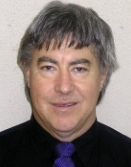 Darren Churchill (Dem)

---
His campaign blog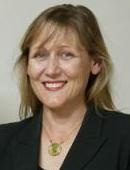 Meredith Hunter (Grn)

---
Her Greens website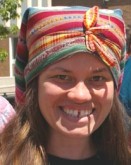 Farida Iqbal (SA)

---
Her Socialist Alliance website

Location: Canberra: Belconnen, Canberra, Gunghalin, North Canberra
Division named for: James Fraser, member for the seat of Australian Capital Territory 1951-70
---
Median weekly family income: $1,299 (17th highest)
Persons born in non English speaking countries: 14.5% (54th highest)
Persons in professional occupations: 37.9% (16th highest)
Persons in government employment: 42.6% (1st highest)
Persons aged 65 and over: 8.1% (131st highest)
Couple families with dependent children: 40.2% (47th highest)
Dwellings being purchased: 32.3% (35th highest)
---
Sitting member: Hon Bob McMullan (Labor), elected (for Canberra) 1996, (for Fraser) 1998, 2001, 2004, 2007
---
Born: 10 December 1947, Perth. Career: WA ALP State Secretary 1975-81, ALP National Secretary 1981-88. Senator for the ACT 1988-96. Parliamentary Secretary to the Treasurer 1990-93, Minister for the Arts and Administrative Services 1993-94, Minister for Administrative Services 1994, Minister for Trade 1994-96. Member, Opposition Shadow Ministry 1996-04 and since 2006. Shadow Minister for Industrial Relations 1996-97, Shadow Minister for Industrial Relations and the Arts 1997, Assistant to the Leader of the Opposition on Public Service Matters 1996-97, Shadow Minister for Industrial Relations, Finance and the Arts 1997-98, Shadow Minister for Industry and Technology 1998-2000, Shadow Minister for Aboriginal and Torres Strait Islander Affairs and Reconciliation and Shadow Minister for the Arts 2000-01, Shadow Minister for Treasury, Finance and Small Business 2001-03, Shadow Minister for Finance and Shadow Minister for Reconciliation and Indiginous Affairs 2003, Shadow Minister for Finance, and Shadow Minister for Small Business 2003-04
---
Shadow Minister for Federal-State Relations and Shadow Minister for International Development Assistance from 10 December 2006
---
1996 two-party majority: Labor 07.3
1997 by-election majority: Labor over Independent 15.2
Effect of redistribution: 01.6 shift to Labor
1998 two-party majority: Labor 14.9
2001 two-party majority: Labor 12.7
2004 primary votes: Labor 50.6, Liberal 33.6, Green 11.3
2004 two-party majority: Labor 13.3
---
2004 enrolment: 118,065
2007 enrolment: 116,341 (-01.5%) (new boundaries)
---
Fraser was created in 1974, when the old seat of Australian Capital territory was divided in two. It takes in the suburbs north of Lake Burley Griffin, and is slightly more urban and slightly less affluent than Canberra, the seat south of the lake. It also includes the territory of Jervis Bay on the NSW coast, which is the best Liberal booth in the electorate. Because of its high public servant population Fraser has a high proportion of people in professional occupations, but these vote very heavily Labor, making this one of the most affluent Labor-held electorates. Labor's two-party vote reached nearly 80% at Turner and was over 70% in Downer, O'Connor and Lyneham. The Liberals got 56% at Jervis Bay and 53% at Campbell and Amaroo. Bob McMullan has held Fraser for Labor since 1998, having won Canberra in 1996. McMullan is a former Labor Party national secretary and as a Senator was a Cabinet minister in the Keating government. He was a member of the Opposition front bench from 1996, but resigned after the 2004 election. He returned to the frontbench under Kevin Rudd's leadership in 2006. If Labor wins the 2007 election he will be one of only two ministers with Cabinet experience (Simon Crean being the other). McMullan turns 60 this year: if Labor does not win this will probably be his last election.
---
Candidates in ballot-paper order
---
Darren Churchill (Democrats) is a boxfit instructor.
Troy Williams (Liberal) is general manager of the Australian Institute of Building.
Bob McMullan (Labor) is the sitting member: see biography above.
Jim Arnold (CEC) is retired.
Farida Iqbal (Socialist Alliance) is a PhD student.
Kerri Taranto (Independent) is a landscape technician.
Meredith Hunter (Greens) is director of the Youth Coalition of the ACT.

&nbsp