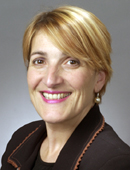 Maria Vamvakinou (ALP)

---
Her ALP website
and her campaign
website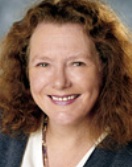 Dianne Livett (Lib)

---
Her Liberal Party website


---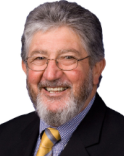 Arther Buller (FF)

---
Her Family First website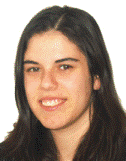 Vanessa Musolino (AD)

---
Her Democrats website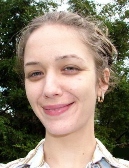 Brook Shaune (Grn)

---
Her Greens website

Location: Melbourne: Broadmeadows, Craigieburn, Sunbury, Tullamarine
Division named for: Rt Hon Arthur Calwell, Labor leader 1960-67
---
Median weekly family income: $926 (71st highest)
Persons born in non English speaking countries: 24.3% (26th highest)
Persons professing Islamic religion: 12.0% (2nd highest)
Persons in professional occupations: 16.3% (141st highest)
Persons employed in manufacturing: 22.1% (6th highest)
Persons aged 65 and over: 6.9% (142nd highest)
Couple families with dependent children: 48.4% (4th highest)
Dwellings being purchased: 37.9% (17th highest)
---
Sitting member: Maria Vamvakinou (Labor), elected 2001, 2004
---
Born: 4 January 1959, Greece. Career: School teacher, electorate officer. Councillor, Northcote City Council 1990-92.
---
1996 two-party majority: Labor 17.2
1998 two-party majority: Labor 19.0
2001 two-party majority: Labor 17.7
Effect of 2004 redistribution: 01.6 shift to Liberal
2004 primary votes: Labor 50.0, Liberal 37.2, Green 5.3
2004 two-party majority: Labor 08.2
---
2004 enrolment: 87,843
2007 enrolment: 95,622 (+08.9%)
---
Calwell was created at the 1984 redistribution, based on the Labor stronghold of Broadmeadows in Melbourne's heavily "ethnic" working-class north-western suburbs. On its original boundaries it was one of the safest Labor seats on Australia, but in 2004 it was extended out into semi-suburban areas around Sunbury, which reduced Labor's dominance somewhat. Like most outer suburban seats, it has a high proportion of families with dependent children, who swung against Mark Latham's Labor Party at the 2004 elections, but is still a fairly reliable Labor seat, mainly because of its high proportion of people born in non English speaking countries. The seat is 12% Muslim, the second-highest proportion in any Australian electorate, reflecting the large Turkish community in Broadmeadows. In 2004 Labor polled 78% of the two-party vote in Upfield, and also polled more than 70% in Campbellfield and most of the Broadmeadows booths, while the Liberals polled best in Sunbury and in country booths like Kalkallo and Mickelham. Calwell was won in 1984 by Dr Andrew Theophanous, a leading light of Labor's Socialist Left, whose career ended ingloriously in 2001 when he was charged with corruption. He resigned from the Labor Party and was defeated in Calwell as an independent candidate. In 2002 he was convicted and jailed. He was succeeded in Calwell by Maria Vamvakinou, who sustained a large swing against her in 2004 but is still fairly secure. There was some talk that she would be challenged for Labor preselection in 2007, but nothing came of this.
---
Candidates in ballot-paper order
---
Arthur Buller (Family First) is retired.
Philip Cutler (Independent) is a mechanic.
Yohanna Slieman (CEC) is an organiser.
Maria Vamvakinou (Labor) is the sitting member: see biography above.

Vanessa Musolino (Democrats) is a student.
Brook Shaune (Greens) is a student and a press briefings editor with Media Monitors.
Don Hampshire (Independent) is retired.
Frank Gaglioti (Socialist Equality) is a teacher.
Dianne Livett (Liberal) is a retired nurse. She contested this seat in 2004.













&nbsp