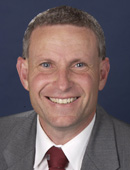 Cameron Thompson (Lib)

---
His Liberal
Party website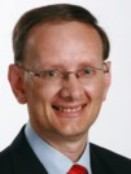 Shayne Neumann (ALP)

---
His ALP website and
his professional
website


---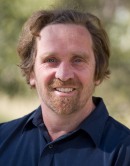 Peter Luxton (Grn)

---
His Greens website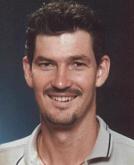 Bevan Smith (FF)

---
His Family First website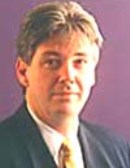 Doug Swanborough (LDP)

---
His Liberty and Democracy website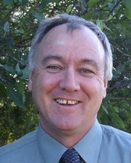 David White (Dem)

---
His Democrats
website

Location: West of Brisbane: Boonah, Ipswich, Laidley, Redbank Plains
Division named for: Harold Blair, Indigenous singer and political activist
---
Median weekly family income: $818 (111th highest)
Persons born in non English speaking countries: 3.8% (131st highest)
Persons in professional occupations: 18.6% (129th highest)
Persons aged 65 and over: 11.3% (106th highest)
Couple families with dependent children: 38.5% (71st highest)
Dwellings being purchased: 30.9% (39th highest)
---
Sitting member: Cameron Thompson (Liberal), elected 1998, 2001, 2004
---
Born: 1 October 1960, Rockhampton, Queensland. Career: Radio journalist, press secretary to Northern Territory and Queensland politicians. Senior policy adviser Qld Department of Tourism, Small Business and Industry
---
1998 two-party majority: Liberal over One Nation 03.3
2001 two-party majority: Liberal 06.7
Effect of 2004 redistribution: 01.8 shift to Labor
2004 primary votes: Labor 31.4, Liberal 52.2, Green 2.9
2004 two-party majority: Liberal 11.2
Effect of 2006 redistribution: 05.5 shift to Labor
2007 notional two-party majority: Liberal 05.7
---
2004 enrolment: 91,529
2007 enrolment: 90,977 (-01.7%) (new boundaries)
---
Blair was created in 1998, from parts of the old seats of Oxley and Longman. It was then a largely rural seat with parts of western Ipswich. Like many rural or semi-rural seats, it combines a relatively low income level with a very low level of people born in non English speaking countries, a combination which usually indicates conservatism. Blair attracted national attention at the 1998 election because Pauline Hanson, the extreme right-wing member for Oxley, elected as a disendorsed Liberal in 1996, stood in Blair for her new One Nation party. She topped the poll on primaries, but was defeated on preferences by the Liberal Cameron Thompson, who has held the seat since without much difficulty. In 2004 the Liberals carried every booth outside the Ipswich area, polling more than 70% of the two-party vote in many rural booths, while Labor carried only North Ipswich, One Mile and Blair School. The 2006 redistribution, however, has moved the seat eastwards, removing many of its rural areas and putting the eastern half of Ipswich, which is strongly Labor, into the seat. This has brought Blair within reach of the swing currently being shown by opinion polls in Queensland under new leader Kevin Rudd. If this level of Labor support is maintained, Thompson will be at serious risk.
---
Candidates in ballot-paper order
---
Cameron Thompson (Liberal) is the sitting member: see biography above.

Shayne Neumann (Labor) is a partner in an Ipswich law firm, specialising in family law.
Peter Luxton (Greens) is a partner in a small environmental technical services business.
Bevan Smith (Family First) is a wardrobe installer.
David White (Democrats) is a lawyer who now works for Disability Services Queensland as a direct care worker.
Robert Thies (CEC) is a pensioner.
Doug Swanborough (Liberty and Democracy) is a forensic accountant and former police officer.
Dale Chorley (Independent) is a salesperson.



























&nbsp