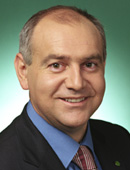 Bernie Ripoll (ALP)

---
His ALP website and
his campaign website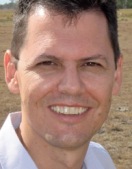 Scott White (Lib)

---
His Liberal Party website


---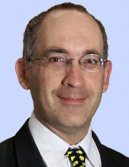 Murray Henman (Dem)

---
His Democrats website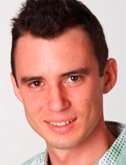 Austin Lund (Grn)

---
His Greens website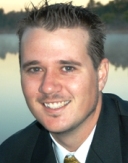 Gregory Roy (FF)

---
His Family First website

Location: Brisbane: Acacia Ridge, Algester, Goodna, Inala
Division named for: John Oxley, explorer
---
Median weekly family income: $889 (84th highest)
Persons born in non English speaking countries: 16.2% (48th highest)
Persons in professional occupations: 19.2% (126th highest)
Persons aged 65 and over: 8.7% (126th highest)
Couple families with dependent children: 41.8% (33rd highest)
Dwellings being purchased: 31.7% (38th highest)
---
Sitting member: Bernie Ripoll (Labor), elected 1998, 2001, 2004
---
Born: 6 January 1966, France. Career: Electrician, organiser State Public Services Federation of Queensland. Shadow Parliamentary Secretary for Infrastructure 2004-05, Shadow Parliamentary Secretary for Industry, Infrastructure and Industrial Relations 2005-06, Shadow Parliamentary Secretary for Industry and Innovationsince 10 December 2006
---
1996 two-party majority: Independent over Labor 04.7
Effect of redistribution: cannot be calculated
1998 two-party majority: Labor 08.2
2001 two-party majority: Labor 08.0
Effect of 2004 redistribution: no change
2004 primary votes: Labor 50.5, Liberal 33.6, Green 4.4
2004 two-party majority: Labor 09.7
Effect of 2006 redistribution: 02.5 shift to Liberal
2007 notional two-party majority: Labor 07.2
---
2004 enrolment: 90,549
2007 enrolment: 89,247 (-01.4%) (new boundaries)
---
Oxley was created in 1949, based on the provincial city of Ipswich west of Brisbane, and adjoining rural areas (there was an earlier seat of Oxley in Brisbane from 1901 to 1934). The rapid industrialisation of Ipswich after World War II gradually changed what was a safe Liberal seat in the 1950s into a safe Labor seat in the 1980s. The last two redistributions, however, have drawn Oxley eastwards into the suburbs of Brisbane. In 1998 half of Ipswich was shifted into the new seat of Blair, and in 2006 the rest of Ipswich followed. Oxley is now entirely a Brisbane suburban seat, and the addition of Liberal-voting suburbs such as Algester have substantially weakened it for Labor. Oxley is a low-income mortgage belt seat, with a high proportion of families with dependent children and dwellings being purchased, though not as high as in outer suburban seats. In 2004 Labor polled more than 70% of the two-party vote at both Inala booths, Carole Park, Durack, Gaines and Richlands, while the Liberals polled best in Jindalee. Oxley was held for 27 years by Bill Hayden, Leader of the Opposition 1977-83 and Foreign Minister in the Hawke government, later Governor-General. Pauline Hanson won Oxley as an independent in 1996, and formed an extreme right-wing party, One Nation. Following a resdistribution, she stood for Blair in 1998 and was defeated. Oxley was then regained for Labor by Bernie Ripoll, now a shadow parliamentary secretary. He is perfectly safe in this seat despite his majority being cut on the new boundaries.
---
Candidates in ballot-paper order
---
Bernie Ripoll (Labor) is the sitting member: see biography above.
Scott White (Liberal) is an aeronautical engineer and spent ten years in the RAAF.
Brian Haag (CEC) is a manager.
Austin Lund (Greens) is a physics PhD student at the University of Queensland.
Gregory Roy (Family First) is an operations manager.
Murray Henman (Democrats) is studying a Masters of Urban and Regional Planning at QUT.









&nbsp