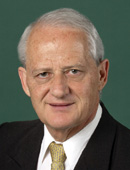 Philip Ruddock (Lib)

---
His ministerial
website, Liberal Party website and
campaign website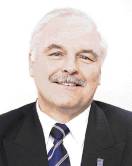 Michael Colnan (ALP)

---
His ALP website


---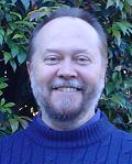 Dr Robert McFarlane (Dem)

---
His Democrats website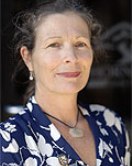 Wendy McMurdo (Grn)

---
Her Greens website

Location: Sydney: Berowra, Galston, Hornsby, Pennant Hills
Division named for: suburb of Berowra, on Berowra Waters
---
Median weekly family income: $1,549 (8th highest)
Persons born in non English speaking countries: 17.2% (45th highest)
Persons in professional occupations: 40.2% (13th highest)
Persons aged 65 and over: 10.3% (111th highest)
Couple families with dependent children: 48.7% (2nd highest)
Dwellings being purchased: 32.5% (120th highest)
---
Sitting member: Hon Philip Ruddock (Liberal), elected (for Parramatta) 1973by, 1974, 1975, (for Dundas) 1977, 1980, 1983, 1984, 1987, 1990, (for Berowra) 1993, 1996, 1998, 2001, 2004
---
Born: 12 March 1943, Canberra. Career: Solicitor. Member, Opposition Shadow Ministry 1983-85 and 1989-96. Shadow Minister for the Australian Capital Territory and Shadow Minister Assisting the Opposition Leader on Public Service Matters 1983-84, Shadow Minister for Immigration and Ethnic Affairs 1984-85 and 1989-93, Shadow Minister Assisting the Leader of the Opposition on Ethnic Affairs 1990-93, Shadow Minister for Social Security 1993-1996, Shadow Minister for Senior Citizens 1995-96. Minister for Immigration and Multicultural Affairs 1996-2001, Minister for Administrative Services 1997, Minister for Immigration and Multicultural and Indigenous Affairs 2001-03, Minister Assisting the Prime Minister for Reconciliation 1998-2001, Minister for Reconciliation and Aboriginal and Torres Strait Islander Affairs 2001
---
Attorney-General from 7 October 2003
---
1996 two-party majority: Liberal 18.4
1998 two-party majority: Liberal 13.5
Effect of 2001 redistribution: 00.2 shift to Labor
2001 two-party majority: Liberal 15.7
2004 primary votes: Labor 26.2, Liberal 56.1, Green 9.6
2004 two-party majority: Liberal 12.2
Effect of 2006 redistribution: No change
2007 notional two-party majority: Liberal 12.2
---
2004 enrolment: 87,078
2007 enrolment: 91,685 (+05.3%) (new boundaries)
---
Berowra was created in 1969, in the fast-growing outer north-western suburbs of Sydney, and its boundaries have not changed much since, although it has gradually expanded out to the north-west. It is one of the wealthiest seats in Australia, with one of the highest levels of people in professional occupations, and also a high level of traditional families with children (it has the second-highest proportion of families with dependent children of any electorate). These factors make it a safe Liberal seat, and indeed Labor has never come close to winning it. In 2004 the Liberals carried every booth except Dangar Island and Hornsby Hospital (the latter of which is no longer in the seat), and polled more than 70% of the two-party vote Arcadia, Dural, Galston, Glenorie, Maroota and Wisemans Ferry, while Labor polled 48% at three booths in Hornsby. In common with all upper-income seats, however, Berowra is drifting slowly towards Labor, as issues such as refugees and climate change increasingly influence upper-middle-class opinion. In 2004 there were swings to Labor in most booths, reaching 6% in Epping Heights and Pennant Hills. Members for Berowra have been Tom Hughes, Attorney-General in the Gorton government, Dr Harry Edwards, and Phillip Ruddock. Edwards has the dubious distinction of being the only person to have been on the Opposition front bench during both the Whitlam government and the Hawke government, without having held office in the intervening Fraser government. Ruddock, who was member for Parramatta 1973-77 and Dundas 1977-93 before moving to Berowra in 1993, is now at 64 the longest-serving member of the House. He was an opposition frontbencher 1983-85 and 1989-96, and has been in Cabinet since 1998, currently as Attorney-General after a long and controversial stint as Immigration Minister. A Howard loyalist, Ruddock will probably retire from politics if the government is defeated this year.
---
Candidates in ballot-paper order
---
Sam Ellis (Family First) is a student.
Philip Ruddock (Liberal) is the sitting member: see biography above.

Mick Gallagher (Independent) is retired.
Wendy McMurdo (Greens) is an officer of an education union and a Hornsby City councillor.
Dr Robert McFarlane (Democrats) is a minister of religion.
Michael Colnan (Labor), who also stood in 2004, is a former Police commander and is now a teacher.