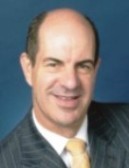 Kelvin Thomson (ALP)

---
His ALP website and
his campaign website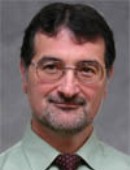 Claude Tomisich (Lib)

---
His Liberal Party website


---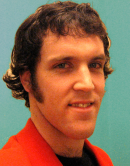 Zane Alcorn (SA)

---
His Socialist Alliance website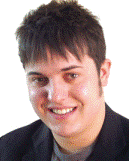 Edward Clarke (AD)

---
His Democrats website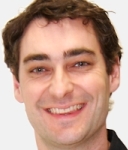 David Collis (Grn)

---
His Greens website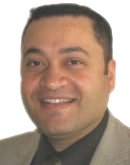 Ihab Kelada (FF)

---
His Family First website

Location: Melbourne: Brunswick, Coburg, Glenroy, Pascoe Vale
Division named for: William Wills, explorer of central Australia
---
Median weekly family income: $881 (88th highest)
Persons born in non English speaking countries: 28.5% (16th highest)
Persons in professional occupations: 28.3% (48th highest)
Persons professing Islamic religion: 7.0% (5th highest)*
Persons aged 65 and over: 16.6% (17th highest)
Couple families with dependent children: 33.7% (126th highest)
Dwellings being purchased: 19.8% (132nd highest)
---
Sitting member: Kelvin Thomson (Labor), elected 1996, 1998, 2001, 2004
---
Born: 1 May 1955, Melbourne. Career: Public servant, electorate Secretary to Senator Gareth Evans, project officer Commonwealth Ombudsman, principal project officer Australia Post. Councillor, Coburg City Council 1981-88, Deputy Mayor 1983-84 and 1987-88. Vic State MP for Pascoe Vale 1988-96. Member, Vic Opposition Shadow Ministry 1992-94, Shadow Minister for Energy and Minerals, Shadow Minister responsible for State Owned Enterprises and Shadow Minister for Tourism 1992-93, Shadow Minister for Employment, Industry and Industrial Relations 1994. Member, federal Opposition Shadow Ministry 1997-2007. Parliamentary Secretary to the Shadow Treasurer and to the Shadow Minister for Population and Immigration 1997-98, Shadow Assistant Treasurer 1998-2001, Shadow Minister for Environment and Heritage 2001-03, Shadow Minister for Sustainability and the Environment 2003, Shadow Minister for the Environment and Heritage 2003-04, Shadow Minister for Regional Development and Roads 2004-05, Shadow Minister for Housing and Urban Development 2004-05, Shadow Minister for Public Accountability 2005-06, Shadow Minister for Human Services 2005-06, Shadow Attorney General 2006-07
---
1996 two-party majority: Labor over Independent 05.8
1998 two-party majority: Labor 21.0
2001 two-party majority: Labor 19.4
Effect of 2004 redistribution: 01.1 shift to Labor
2004 primary votes: Labor 53.8, Liberal 28.7, Green 13.0
2004 two-party majority: Labor 16.9
---
2004 enrolment: 93,386
2007 enrolment: 96,185 (+03.0%)
---
Willis was created in 1949, in Melbourne's working-class northern suburbs, originally based on Coburg. Successive redistributions have expanded it, mainly to the north, without changing its social or political character. The southern part of the seat is now being colonised by upper-income preofessionals, which explains the seat's relatively high median family income and level of people in professional occupations. The seat has a high proportion of people born in non English speaking countries, and in recent years has acquired a significant Muslim population, mainly Turks. Wills has always been a safe Labor seat and has never been won by the non-Labor side, although it has elected an independent. In 2004 Labor carried every booth except two in Strathmore, polling over 70% of the two-party vote at five booths in Brunswick and others in Coburg and Fawkner. The most eminent member for Wills has been Bob Hawke, the longest-serving Labor Prime Minister. Following Hawke's resignation the seat was won by an independent, Phil Cleary, a popular local figure. Cleary's election was found to be invalid, but he returned to win again in 1993. He was defeated in 1996 by Labor's Kelvin Thomson, a former state MP. Thomson was on the Opposition front bench from 1997, and was appointed shadow attorney-general in 2006, but in March 2007 he was forced to resign when it revealed that in 2000 his office had given a letter of reference to a criminal. Thomson retained his Labor preselection, but his chances of returning to the frontbench must be doubtful.
---
Candidates in ballot-paper order
---
Edward Clarke (Democrats) is a student.
David Collis (Greens) is a high-school teacher.
Kelvin Thomson (Labor) is the sitting member: see biography above.
Claude Tomisich (Liberal) is a teacher.
Ihab Kelada (Family First) is self-employed.
Craig Isherwood (CEC) is a director.
Zane Alcorn (Socialist Alliance) is a worker and musician.