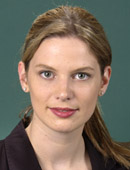 Kate Ellis (ALP)

---
Her ALP website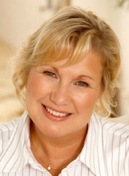 Tracy Marsh (Lib)

---
Her Liberal Party
website and her
campaign website


---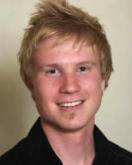 Sandy Biar (Dem)

---
His Democrats
website and his Myspace website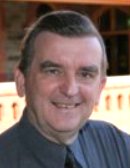 Dennis Slape (FF)

---
His Family First website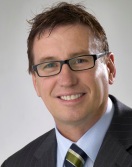 Peter Solly (Grn)

---
His Greens website

Location: Adelaide: Norwood, Prospect, Thebarton, Unley
Division named for: The city of Adelaide, named in 1836 after Queen Adelaide, wife of King William IV
---
Median weekly family income: $1,039 (43rd highest)
Persons born in non English speaking countries: 15.5 (50th highest)
Persons in professional occupations: 39.2% (15th highest)
Persons aged 65 and over: 16.2% (22nd highest)
Couple families with dependent children: 32.0% (139th highest)
Dwellings being purchased: 22.1% (109th highest)
---
Sitting member: Kate Ellis (Labor), elected 2004
---
Born: 22 September 1977, Melbourne. Career: Ministerial Adviser to South Australian state ministers, 2003-04
---
1996 two-party majority: Liberal 03.5
1998 two-party majority: Liberal 00.9
Effect of 2001 redistribution: 00.3 shift to Liberal
2001 two-party majority: Liberal 00.2
Effect of 2004 redistribution: 00.4 shift to Liberal
2004 primary votes: Labor 41.9, Liberal 45.3, Green 8.0
2004 two-party majority: Labor 01.3
---
2004 enrolment: 95,060
2007 enrolment: 96,723 (+01.7%)
---
Adelaide has existed since South Australia was first divided into electorates in 1903. It has always occupied a block of inner-city suburbs, gradually expanding at successive redistributions at the population shifted to the suburbs. It has been a fairly safe Labor seat for much of its existence, althjough it has some strong Liberal area. Like all inner city areas, however, it is trending towards Labor. It has one of highest concentrations of professionally employed people of any Labor-held electorate, plus the low levels of families with dependent children and dwellings being purchased typical of inner city seats. In 2004 Labor won 71% of the two-party vote at Hindmarsh, and polled over 65% at Mile End, Kilburn, Renown Park and Croydon Park. The Liberals polled over 60% at Dulwich, Walkerville and Hyde Park. Recent members for Adelaide have included Chris Hurford, a minister in the Hawke government. Trish Worth (Liberal) was a Parliamentary Secretary from 1997 to 2004, but was defeated by Labor's Kate Ellis in 2004, a reflection of the general trend of inner city seats to Labor. Ellis is currently the youngest member of the House of Representatives and she has enjoyed a high profile since her election. Although the seat is still very marginal, in the current climate it is not regarded as seriously at risk for Labor. A local poll in late October had Ellis a long way in front (see below).
---
Candidates in ballot-paper order
---
Peter Solly (Greens) is a manager.
Kate Ellis (Labor) is the sitting member: see biography above.

Sandy Biar (Democrats) is a law student.
Dennis Slape (Family First) is a retired chief executive of a Christian school.
Tracy Marsh (Liberal) is an author and businesswoman, and owner of Tracy Marsh Publications.

&nbsp