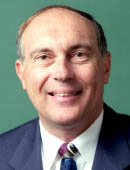 Warren Truss (Nat)

---
His ministerial
website, his Nationals
website and his
campaign website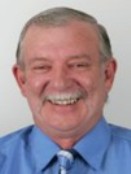 Tony Lawrence (ALP)

---
His ALP website
and his campaign website


---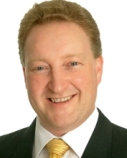 John Chapman (FF)

---
His Family First website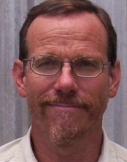 Martin Essenberg (ON)

---
His One Nation website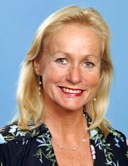 Kate Molloy (Ind)

---
No website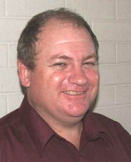 Terry Shaw (AD)

---
His Democrats website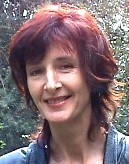 Katherine Webb (Grn)

---
Her Greens website

Location: Queensland Coast: Gympie, Maryborough, Noosa, Tewantin
Division named for: the Wide Bay region, from the bay named by Captain James Cook in 1770. (Wide Bay is the shallow bay formed by the east coast of Fraser Island, not, as is commonly supposed, the bay between Fraser Island and the mainland.)
---
Median weekly family income: $654 (146th highest)
Persons born in non English speaking countries: 4.2% (126th highest)
Persons in professional occupations: 23.5% (92nd highest)
Persons aged 65 and over: 15.7% (27th highest)
Couple families with dependent children: 33.0% (131st highest)
Dwellings being purchased: 22.1% (104th highest)
---
Sitting member: Hon Warren Truss (National), elected 1990, 1993, 1996, 1998, 2001, 2004
---
Born: 8 October 1948, Kingaroy, Queensland. Career: Farmer. Member Kingaroy Shire Council 1976-90., Chair 1983-90. Member, Opposition Shadow Ministry 1994-96, Shadow Minister for Consumer Affairs 1994-96. Minister for Customs and Consumer Affairs 1997-98, Minister for Community Services 1998-99, Minister for Agriculture, Fisheries and Forestry 1999-2005, Minister for Transport and Regional Services 2005-06
---
Deputy Leader of the Nationals from 6 July 2005
Minister for Trade from 29 September 2006
---
1996 two-party majority: National 18.5
Effect of 1998 redistribution: 00.3 shift to ALP
1998 two-party majority: National 02.9
2001 two-party majority: National 10.7
Effect of 2004 redistribution: 00.8 shift to Labor
2004 primary votes: Labor 25.7, National 47.1, Green 4.4
2004 two-party majority: National 12.9
Effect of 2006 redistribution: 00.7 shift to Labor
2007 notional two-party majority: National 12.2
---
2004 enrolment: 90,867
2007 enrolment: 88,946 (-02.1%) (new boundaries)
---
Wide Bay has existed since Federation, and has always been based on the city of Maryborough and surrounding rural areas. Until 1984 it also included Bundaberg, and the strong Labor vote in these two cities meant that Labor could expect to win the seat in good years. Indeed, Wide Bay's first member was the three-time Labor Prime Minister Andrew Fisher. Labor last won Wide Bay in 1972, and the transfer of Bundaberg to Hinkler in 1984 made the seat much safer for the non-Labor side, although the impact of One Nation produced a huge swing and almost delivered the seat to Labor in 1998. On its 2004 boundaries Wide Bay had the lowest median family income level of any electorate in Australia, relecting its large population of retired people and small farmers, plus a significant Indigenous population. The 2006 redistribution has drawn the seat to the south, removing the retirement centre of Hervey Bay and adding the booming tourist towns of Noosa and Tewantin. This has boosted the seat's income levels and reduced the proportion of over-65s, but has not altered it much politically. In 2004 the Nationals carried every booth except the Indigenous community at Cherbourg. They polled more than 70% of the two-party vote at Brooweena, Goomeri, Murgon and Wonga Lower, while Labor polled over 40% in the Maryborough booths. Warren Truss has held Wide bay for the Nationals since 1990 and has been a minister since 1997. He is now Minister for Trade and Deputy Leader of the National Party.
---
Candidates in ballot-paper order
---
Warren Truss (Nationals) is the sitting member: see biography above.
Kate Molloy (Independent) was Labor state Member for Noosa 2001-06. She is running as an opponent of the proposed Traveston Dam.
Martin Essenberg (One Nation) is a database manager.
John Chapman (Family First) is a business owner.
Tony Lawrence (Labor) is a security officer.
Katherine Webb (Greens) is a social worker.
Terry Shaw (AD) is a purchasing officer for a bedding manufacturer.































&nbsp