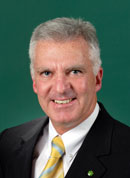 Chris Hayes (ALP)

---
His ALP website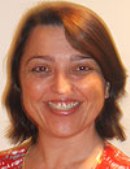 Rachel Elliott (Lib)

---
Her Liberal Party
website


---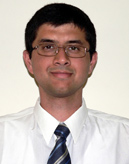 Neerav Bhatt (Grn)

---
His Greens website and his personal website

Location: Sydney: Casula, Ingleburn, Macquarie Fields, Minto
Division named for: Indigenous name for Lake George, which was in the electorate in 1901
---
Median weekly family income: $1,006 (48th highest)
Persons born in non English speaking countries: 24.7% (25th highest)
Persons in professional occupations: 17.3% (136th highest)
Persons aged 65 and over: 6.5% (145th highest)
Couple families with dependent children: 47.0% (9th highest)
Dwellings being purchased: 34.2% (26th highest)
---
Sitting member: Chris Hayes (Labor), elected 2005by
---
Born: 17 July 1955, Sydney. Career: Clerical officer, industrial officer Public Service Professional Officers' Association, industrial officer Australian Workers' Union 1986-95, Assistant National Secretary 1995-97, Senior adviser Police Federation of Australia and New Zealand 1997-99, self-employed business adviser 1999-2005
---
1996 two-party majority: Labor 06.2
1998 two-party majority: Labor 12.7
Effect of 2006 redistribution: 00.6 shift to Labor
2001 two-party majority: Labor 08.5
2004 primary votes: Labor 52.6, Liberal 35.1, Green 3.1
2004 two-party majority: Labor 9.3
2005 by-election two-candidate majority: Labor over Independent 20.5
Effect of 2006 redistribution: 02.2 shift to Liberal
2007 notional two-party majority: Labor 07.1
---
2004 enrolment: 89,764
2007 enrolment: 90,307 (+00.6%) (new boundaries)
---
Werriwa has existed since Federation, but its boundaries have changed probably more radically and more often than those of any other Federation seat. In 1901 it was a rural seat based on Goulburn. In the 1930s it was a South Coast seat based on Wollongong. After 1949 it became a Sydney suburban seat based in Liverpool, then an outer Sydney seat based on Campbelltown. Now it been drawn back into Sydney and runs from Casula to Woodbine. Since the 1920s it has usually been a safe Labor seat, having last elected a non-Labor member in 1931. On its 2004 boundaries it had a fairly high median family income, but coupled this with among the country's highest proportions of families with dependent children and dwellings being purchased: making it a classic mortgage belt seat. It has a very low level of people in professional occupations and a high level of people born in non English speaking countries. In 2004 Labor carried every booth except Austral, Leumeah and West Hoxton. Labor polled over 70% of the two-party vote in Guise, Cartwright and James Busby. The 2006 redistribution has removed some of the best Labor booths, in Green Valley and Liverpool, but the seat is still fairly safe for Labor. The most prominent member for Werriwa has been Gough Whitlam, Labor Leader 1967-77 and Prime Minister 1972-75. Mark Latham won the seat in 1994 and was Labor Leader 2003-05, quitting politics after his defeat at the 2004 election. Werriwa is thus one of only five seats which have been held by more than one party leader (the others being Higgins, Hunter, Kooyong and Richmond). The 2005 by-election was won by Chris Hayes.
---
Candidates in ballot-paper order
---
Rachel Elliott (Liberal) is a financial planner.
Chris Hayes (Labor) is the sitting member: see biography above.
Andrew Mills (Family First) is a manager.
Joe Bryant (Independent) is a consultant.
Hany Gayed (Christian Democrat) is an accountant.
Neerav Bhatt (Greens) runs his own IT business.

&nbsp