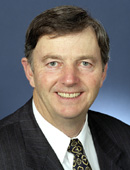 David Hawker (Lib)

---
His Liberal Party
website and his
campaign website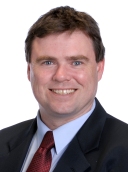 Antony Moore (ALP)

---
His ALP website


---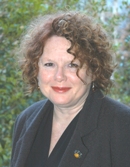 Lisa Owen (Grn)

---
Her Greens website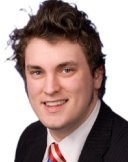 Daniel Pech (FF)

---
His Family First website

Location: South-west Vic: Ararat, Hamilton, Portland, Warrnambool
Division named for: The Wannon River, named by Thomas Mitchell in 1836
---
Median weekly family income: $775 (124th highest)
Persons born in non English speaking countries: 2.1% (150th highest)
Persons in professional occupations: 32.3% (31st highest)
Persons engaged in agriculture: 20.9% (5th highest)
Persons aged 65 and over: 15.0% (36th highest)
Couple families with dependent children: 38.4% (72nd highest)
Dwellings being purchased: 23.2% (93rd highest)
---
Sitting member: Hon David Hawker (Liberal), elected 1983by, 1984, 1987, 1990, 1993, 1996, 1998, 2001, 2004
---
Born: 1 May 1949, Adelaide. Career: Farmer and grazier. Member, Opposition Shadow Ministry 1990-93. Shadow Minister for Land Transport 1990-93
---
Speaker of the House of Representatives since 16 November 2004
---
1996 two-party majority: Liberal 12.3
1998 two-party majority: Liberal 07.4
2001 two-party majority: Liberal 09.5
Effect of 2004 redistribution: no change
2004 primary votes: Labor 31.8, Liberal 57.8, Green 4.3
2004 two-party majority: Liberal 12.4
---
2004 enrolment: 90,801
2007 enrolment: 90,904 (+00.1%)
---
Wannon has existed since Federation, and has always occupied the Western District in the south-western corner of Victoria, one of Australia's wealthiest agricultural areas, with an economy based on wool-growing. Until the 1950s the area had a large rural working class and also many small farmers, who provided a voting base for Labor, and the seat was frequently marginal. Since the 1960s it has become increasingly conservative. It still has a high proportion of its workforce engaged in agriculture, and the lowest proportion of people born in non English-speaking countries of any electorate. In 2004 the Liberals polled over 70% of the two-party vote in a number of small rural booths (86% at Scotts Creek), and carried all the Hamilton, Portland and Warrnambool booths, while Labor polled best in Ararat. Wannon's most eminent member has been Malcolm Fraser, who won the seat from Labor in 1955 at his second try, and went on to consolidate the seat for the Liberals. He was Prime Minister 1975-83. He was succeeded by David Hawker, who has been Speaker of the House since November 2004.
---
Candidates in ballot-paper order
---
Lisa Owen (Greens) is a teacher and small business owner.
Daniel Pech (Family First) is a student.
David Hawker (Liberal) is the sitting member: see biography above.
Antony Moore (Labor) works for the Australian Manufacturing Workers Union.







&nbsp