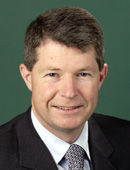 David Fawcett (Lib)

---
His Liberal Party
website and his
campaign website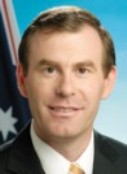 Nick Champion (ALP)

---
His ALP website


---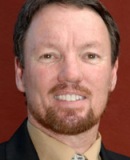 Terry Allen (Grn)

---
His Greens website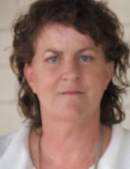 Pauline Edmunds (WWW)

---
Her WWW website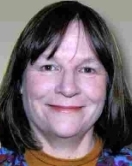 Felicity Martin (Dem)

---
Her Democrats website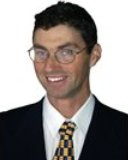 Bruce Nairn (FF)

---
His Family First website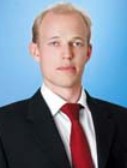 Martin Walsh (LDP)

---
His Liberty and Democracy website

Location: North of Adelaide: Clare, Elizabeth, Gawler, Kapunda
Division named for: Edward Wakefield, English promoter of the settlement of South Australia
---
Median weekly family income: $713 (137th highest)
Persons born in non English speaking countries: 6.4% (93rd highest)
Persons born in the UK and Ireland: 14.3% (4th highest)
Persons in professional occupations: 18.1% (131st highest)
Persons employed in manufacturing: 21.2% (8th highest)
Persons aged 65 and over: 12.2% (92nd highest)
Couple families with dependent children: 36.6% (99th highest)
Dwellings being purchased: 35.5% (98th highest)
---
Sitting member: David Fawcett (Liberal), elected 2004
---
Born: 23 October 1963, Narrabri, NSW. Career: Royal Australian Air Force officer 1982-2004
---
1996 two-party majority: Liberal 20.0
1998 two-party majority: Liberal 16.3
Effect of 2001 redistribution: no change
2001 two-party majority: Liberal 14.7
Effect of 2004 redistribution: 16.2 shift to Labor
2004 primary votes: Labor 42.4, Liberal 43.8, Green 4.1
2004 two-party majority: Liberal 00.7
---
2004 enrolment: 90,756
2007 enrolment: 95,722 (+05.5%)
---
Wakefield has existed since South Australia was first divided into electorates in 1903. For most of its history it was a rural seat based in the Riverland area east of Adelaide, extending at times into the state's far north. The 2004 redistribution, however, abolished the safe Labor seat of Bonython and shifted Wakefield into the nothern suburbs of Adelaide, creating a hybrid seat consisting of solid working-class suburbs such as Elizabeth and parts of Salisbury, and Liberal-voting country towns such as Clare, Gawler and Kapunda. The new Wakefield, with its combination of working-class suburbia and country towns, has one of the lowest median family income levels in Australia, mainly because of its high proportion of people employed in manufacturing. It also very low proportions of people born in non English speaking countries and of people in professional occupations. On its old boundaries Wakefield was usually a safe conservative seat, although Labor won it in the landslide year of 1943. Neil Andrew won Wakefield for the Liberals, and he became and Speaker of the House in 1998. In 2004, after the redistribution, Andrew retired, and the Labor member for Bonython, Martyn Evans, was expected to win the seat. But the northern Adelaide suburbs, like other outer suburban areas across Australia, rejected Mark Latham, and the Liberal David Fawcett had an unexpected win. The Liberals polled over 70% of the two-party vote in some of the country booths such as Balaklava and Tarlee. Labor polled over 60% in most of the booths in Salisbury, Elizabeth and Davoren Park. With local polls showing the Liberals in trouble across Adelaide, Labor starts in a strong position.
---
Candidates in ballot-paper order
---
Bruce Nairn (Family First) is a farmer at Stockport.
Pauline Edmunds (What Women Want) works part time, and studies Australian women's history at TAFE.
Nick Champion (Labor) is an advisor to the SA Minister for Sport and Recreation. He was previously an official of the Shop Distributive and Allied Employees' Association.
Peter Fitzpatrick (One Nation) is a contractor.
Terry Allen (Green) is a manager with an international wool trading company.
David Fawcett (Liberal) is the sitting member: see biography above.
Martin Walsh (Liberty and Democracy) works in sales.
Felicity Martin (Democrats) is a graphic artist and runs a gallery with her husband.































&nbsp