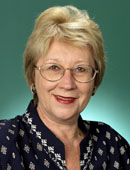 Jennie George (ALP)

---
Her ALP websiteand
her campaign website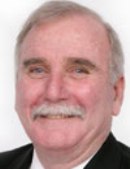 Stuart Wright (Lib)

---
His Liberal Party
website


---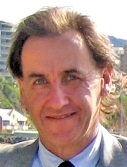 Peter Moran (Grn)

---
His Greens website

Location: South Coast NSW: Albion Rail, Dapto, Port Kembla, Shellharbour
Division named for: Charles Throsby, explorer, the first white man to see the site of Canberra
---
Median weekly family income: $866 (90th highest)
Persons born in non English speaking countries: 13.3% (59th highest)
Persons in professional occupations: 16.0% (143rd highest)
Persons aged 65 and over: 12.4% (89th highest)
Couple families with dependent children: 38.3% (74th highest)
Dwellings being purchased: 26.7% (67th highest)
---
Sitting member: Jennie George (Labor), elected 2001, 2004
---
Born: 20 August 1947, Italy (of Russian parents). Career: School teacher, General Secretary NSW Teachers' Federation 1980-82, President 1986-89. Assistant National Director Trade Union Training Authority 1989-91, Assistant Secretary Australian Council of Trade Unions 1991-96, President 1996-2000. Member, Opposition Shadow Ministry since 2004
---
Shadow Parliamentary Secretary for Environment and Heritage from 26 October 2004
---
1996 two-party majority: Labor 19.6
1998 two-party majority: Labor 22.5
Effect of 2001 redistribution: no change
2001 two-party majority: Labor 15.2
2004 primary votes: Labor 56.3, Liberal 31.0, Green 10.1
2004 two-party majority: Labor 15.0
Effect of 2006 redistribution: 01.1 shift to Liberal
2007 notional two-party majority: Labor 13.9
---
2004 enrolment: 87,318
2007 enrolment: 88,501 (+01.4%) (new boundaries)
---
Throsby was created in 1984, taking in the southern part of the Illawarra mining and industrial area, centered on Port Kembla. It is a heavily working-class seat, with a relatively low level of median family income, a very low level of people in professional occupations, and a fairly high proportion of people born in non English speaking countries. In 2004 Labor carried every booth, all but five of them with more than 60% of the two-party vote. In the three Berkeley booths, two Port Kembla booths and two Warrawong booths, Labor polled more than 70%. The Liberals' best result was 43% in Shellharbour. Former ACTU President Jennie George has held Throsby since 2001. The 2006 redistribution has slightly weakened Throsby for Labor but it remains a safe seat.
---
Candidates in ballot-paper order
---
Peter Moran (Greens) is a tour bus driver.
Jennie George (Labor) is the sitting member: see biography above.
Scott Deakes (Christian Democrat) is a student.
Stuart Wright (Liberal) is general manager of a mechanical engineering consultancy firm.

&nbsp