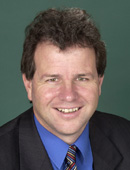 Dr Dennis Jensen (Lib)

---
His Liberal Party
website and his
campaign website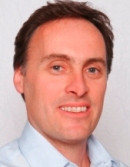 Dr Mark Reynolds (ALP)

---
His ALP website


---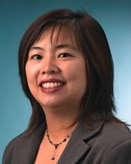 Ka-ren Chew (CDP)

---
Her Christian Democrats website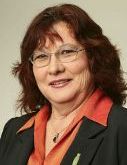 Christine Ivan (Grn)

---
Her Greens website

Location: Perth: Applecross, Melville, Riverton, Rossmoyne
Division named for: Dame Dorothy Tangney, first woman elected to the Senate, 1943
---
Median weekly family income: $1,123 (32nd highest)
Persons born in non English speaking countries: 19.4% (34th highest)
Persons born in the UK and Ireland: 11.4% (10th highest)
Persons in professional occupations: 32.4% (30th highest)
Persons aged 65 and over: 12.2% (93rd highest)
Couple families with dependent children: 42.0% (31st highest)
Dwellings being purchased: 30.5% (41st highest)
---
Sitting member: Dr Dennis Jensen (Liberal), elected 2004
---
Born: 28 February 1962, South Africa. Career: Air traffic controller, research scientist, defence analyst
---
1996 two-party majority: Liberal 12.1
Effect of 1998 redistribution: 00.1 shift to ALP
1998 two-party majority: Liberal 05.9
Effect of 2001 redistribution: 01.0 shift to Liberal
2001 two-party majority: Liberal 08.0
2004 primary votes: Labor 28.5, Liberal 53.7, Green 7.8
2004 two-party majority: Liberal 11.8
---
2004 enrolment: 83,108
2007 enrolment: 84,257 (+01.4%)
---
Tangney was created in 1974, in Perth's fast-growing south-eastern suburbs. On its orginal boundaries it was politically marginal, and was won by Labor in 1974 and again in 1983, but successive redistributions have cut the seat back to a block of wealthy riverside suburbs and made it much safer for the Liberals. It has the high median family income and the high proportion of people in professional occupations typical of such electorates. It also has the high level of people from the UK seen in all the Perth seats. In 2004 the Liberals carried every booth except Langford, polling over 70% of the two-party vote in Applecross, Attadale and Mt Pleasant. Daryl Williams won Tangney for the Liberals in 1993, and was Attorney-General in the first Howard government. He was succeeded in 2004 by Dr Dennis Jensen, a South African-born scientist. Jensen lost his preselection for the 2007 election to the candidate of a rival faction of the WA Liberal Party, but the vote was overturned by the Liberal Party's state council.
---
Candidates in ballot-paper order
---
Christine Ivan (Greens) is a program manager.
Dr Dennis Jensen (Liberal) is the sitting member: see biography above.
Lloyd Boon (One Nation) is a builder.
Lisa Saladine (Family First) is a home educator.
Dr Mark Reynolds (Labor) is associate professor of engineering at the University of Western Australia.
Katherine Jackson (Independent) is self-employed.
Ka-ren Chew (Christian Democrats) is a lawyer.







&nbsp