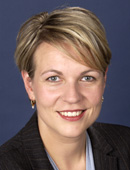 Tanya Plibersek (ALP)

---
Her ALP website and
her campaign website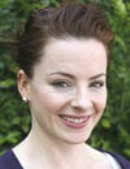 Georgina Anderson (Lib)

---
Her Liberal Party
website


---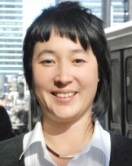 Jenny Leong (Grn)

---
Her Greens website
and her campaign website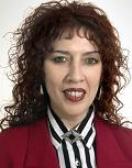 Mayo Materazzo (Dem)

---
Her Democrats website

Location: Sydney: Sydney: Balmain, Eskineville, Redfern, Surry Hills
Division named for: The City of Sydney, named by Arthur Phillip in 1788 after Viscount Sydney, the Home Secretary who commissioned Phillip to found the settlement
---
Median weekly family income: $1,512 (9th highest)
Persons born in non English speaking countries: 21.0% (28th highest)
Persons in professional occupations: 47.2% (7th highest)
Persons employed in tourism: 8.4% (5th highest)
Persons aged 65 and over: 9.3% (118th highest)
Couple families with dependent children: 20.9% (150th highest)
Dwellings being purchased: 15.0% (147th highest)
Dwellings are flat, unit or apartment: 57.1% (2nd highest)
---
Sitting member: Tanya Plibersek (Labor), elected 1998, 2001, 2004
---
Born: 2 December 1969, Sydney. Career: Women's Officer University of Technology Sydney, Domestic Violence Unit NSW Ministry for the Status of Women, electorate officer. Shadow Minister for Work, Family and Community, Shadow Minister for Youth and Early Childhood Education and Shadow Minister for Women 2004-06
---
Shadow Minister for Human Services, Housing, Youth and Women from 10 December 2006
---
1996 two-party majority: Labor 13.8
1998 two-party majority: Labor 16.9
Effect of 2001 redistribution: 03.1 shift to Labor
2001 two-party majority: Labor 15.1
2004 primary votes: Labor 44.7, Liberal 28.5, Green 21.6
2004 two-party majority: Labor 16.4
Effect of 2006 redistribution: 00.9 shift to Labor
2007 notional two-party majority: Labor 17.3
---
2004 enrolment: 94,948
2007 enrolment: 87,896 (+07.4%) (new boundaries)
---
Sydney was created in 1969, when the old Labor strongholds of Dalley, East Sydney and West Sydney were amalgamated due to their rapidly falling populations. The seat takes in Sydney's inner suburban area, which 40 years ago was hard-core working class, in places verging on slums, but today is one of Australia's wealthiest areas, colonised by high-income prefessionals, most of them single or at least childless. Sydney has Australia's lowest proportion of families with dependent children, and its fourth-lowest proportion of dwellings being purchased, and it also has Australia's second-highest proportion of flat-dwellers. This partly reflects the large gay and lesbian community in the Surry Hills and Taylor Square areas, but there are many heterosexual singles here as well. The seat does still have pockets of poverty, particularly in Redfern, and some working-class areas in the south. Not surprisingly, Sydney has always been one of the safest Labor seats in Australia, although now much of that support comes as second preferences via the Greens, who polled 21% here in 2004. The Greens would have some chance of winning this seat if the Labor vote fell to 40%, but that seems unlikely. Sydney is the wealthiest seat held by Labor, but that does not seem to be weakening Labor's grip. In 2004 Labor carried every booth in the seat, most of them with more than 60% of the two-party vote, and polled over 80% in Chippendale and Newtown East. The Liberals' best effort was 48% in Pyrmont. Tanya Plibersek won Sydney for Labor in 1998. and has been on the front bench since 2004. She is now Shadow Minister for Human Services, Housing, Youth and Women.
---
Candidates in ballot-paper order
---
Georgina Anderson (Liberal) is a mortgage broker.
Adrian Ford (CEC) is a carer.
Jenny Leong (Greens) is a postgraduate student. She also ran here in 2004.
John Lee (Christian Democrat) is a company director.
Jane Ward (Independent) is a counsellor.
Tanya Plibersek (Labor) is the sitting member: see biography above.
Mayo Materazzo (Democrats) is a consultant.