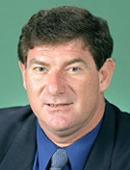 Kim Wilkie (ALP)

---
His ALP website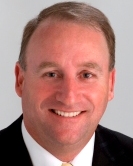 Steve Irons (Lib)

---
His Liberal Party
website


---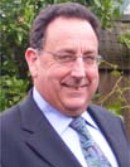 Dr Mark Dixon (LDP)

---
His Liberty and Democracy website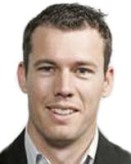 Damon Fowler (FF)

---
His Family First website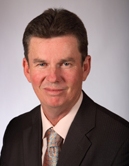 Tasman Gilbert (CDP)

---
His Christian Democrats website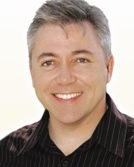 Kim Lisson (Grn)

---
His Greens website

Location: Perth: Belmont, Cannington, South Perth, Victoria Park
Division named for: The Swan River, named by the Dutch explorer Willem de Vlamingh in 1697
---
Median weekly family income: $894 (80th highest)
Persons born in non English speaking countries: 19.1% (36th highest)
Persons in professional occupations: 27.8% (52nd highest)
Persons aged 65 and over: 14.9% (40th highest)
Couple families with dependent children: 29.2% (147th highest)
Dwellings being purchased: 23.3% (91st highest)
---
Sitting member: Kim Wilkie (Labor)
---
Born: 3 June 1959, Perth. Career: Youth Employment Placement Officer, Prison officer, farmer. Councillor, City of South Perth 1993-98
---
1996 two-party majority: Liberal 03.7
Effect of redistribution: no change
1998 two-party majority: Labor 02.7
Effect of 2001 redistribution: no change
2001 two-party majority: Labor 02.1
2004 primary votes: Labor 39.9, Liberal 44.1, Green 8.3
2004 two-party majority: Labor 00.1
---
2004 enrolment: 79,549
2007 enrolment: 81,714 (+02.7%)
---
Swan has existed since Federation, but from 1901 to 1949 it was a rural seat based in the upper Swan valley and the Wheat Belt, with no connection with the current seat. The seat was effectively re-created in 1949, based in the southern riverside suburbs, and in this form has always been a highly marginal seat, combining as it does strong Liberal areas in South Perth with Labor strongholds such as Bentley and Victoria Park. Swan has a low level of median family income and a fairly high level of people born in non English speaking countries. It also has a very low level of families with dependent children, so it is not a mortgage belt seat. In 2004 Labor polled 65% of the two-party vote in Bentley South, and carried booths in Cannington, Cloverdale and Victoria Park, while the Liberals polled best in Como, Manning and South Perth. Kim Beazley, later Deputy Prime Minister, won Swan for Labor in 1980. During the 1980s he built up a strong position in the seat, but was nearly defeated in 1993 and moved to Brand in 1996. Kim Wilkie has held the seat for Labor since 1998, and hung on by a tiny margin in 2004. With opinion polls showing a strong national swing to Labor, Wilkie should have no trouble this year, but until recently it seemed that Labor was doing badly in Western Australia and that the Liberals were well placed to win Swan. A recent poll, however, suggests Labor's position has improved.
---
Candidates in ballot-paper order
---
Kim Lisson (Greens) is a self-employed professional coach. He is studying for a Masters in Ecologically Sustainable Development at Murdoch University.
Damon Fowler (Family First) works in the financial services sector.
Tasman Gilbert (Christian Democrats) is pastor of the Zion Christian Church in Belmont.
Linda Ross (Independent) is a manager.
Steve Irons (Liberal) owns an air-conditioning business.
Dr Mark Dixon (Liberty and Democracy) operates an IT business and has a PhD in economics.
Kim Wilkie (Labor) is the sitting member: see biography above.
Norman Gay (CEC) is a diesel mechanic.
Joe Lopez (Socialist Equality) is a health worker.
Joy Harris (One Nation) is a tax consultant.

















&nbsp