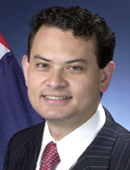 Michael Johnson (Lib)

---
His Liberal Party
website and his
campaign website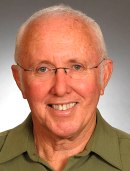 Ross Daniels (ALP)

---
His ALP website and his campaign website


---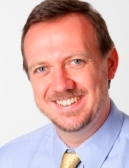 Dr Evan Jones (Grn)

---
His Greens website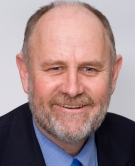 Dr James Page (AD)

---
His Democrats website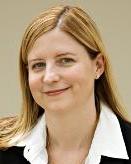 Leisa Schmid (FF)

---
Her Family First website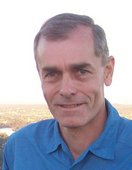 Dr Charles Worringham (Ind)

---
His website

Location: Brisbane: Indooroopilly, Kenmore, Moggill, The Gap
Division named for: Hon Thomas Ryan, Premier of Queensland and federal MP
---
Median weekly family income: $1,369 (14th highest)
Persons born in non English speaking countries: 13.2% (60th highest)
Persons in professional occupations: 43.0% (10th highest)
Persons in government employment: 22.3% (9th highest)
Persons aged 65 and over: 9.5% (117th highest)
Couple families with dependent children: 42.4% (29th highest)
Dwellings being purchased: 27.9% (59th highest)
---
Sitting member: Michael Johnson (Liberal), elected 2001, 2004
---
Born: 31 January 1970, Hong Kong. Career: Barrister, university tutor and lecturer

---
1996 two-party majority: Liberal 16.9
Effect of 1998 redistribution: 00.1 shift to Liberal
1998 two-party majority: Liberal 09.5
2001 by-election two-party majority: Labor 00.2
2001 two-party majority: Liberal 08.6
Effect of 2004 redistribution: 00.8 shift to Liberal
2004 primary votes: Labor 29.4, Liberal 54.8, Green 9.8
2004 two-party majority: Liberal 10.4
Effect of 2006 redistribution: no change
2007 notional two-party majority: Liberal 10.4
---
2004 enrolment: 87,551
2007 enrolment: 90,513 (+03.4%) (new boundaries)
---
Ryan was created in 1949, covering the inner western suburbs of Brisbane, the wealthiest part of the city. Subsequent redistributions have extended the seat to the west and south, without substantially changing its character. It has among the highest levels of median family income and of people in professional occupations of any electorate. Unlike most other wealthy inner-city, electorates, however, it also has high levels of families with dependent children and of dwellings being purchased: it is thus a high-income mortgage belt seat, with many people paying mortgages on large family homes, a fact which makes them very sensitive to interest rates and similar economic issues. Despite this, the seat has seen the same slow drift to Labor as other upper-income urban seats. In fact Labor actually won the 2001 by-election in Ryan, at the height of the Howard government's unpopularity at that time, although the Liberals easily regained it at the election later in the year. In 2004 the Liberals carried every booth except Toowong West, most with more than 60% of the two-party vote, polling more than 70% at Brookfield and Pinjarra Hills. Despite a 1% overall swing to the Liberals, there were modest swings to Labor in most of the inner suburban areas such as St Lucia and Toowong. Michael Johnson has held Ryan for the Liberals since 2001, when he defeated John Howard's prefered candidate to gain Liberal endorsement. There have been persistent reports that Johnson has been involved in fundraising irregularities, claims he has denied. Despite the healthy Liberal majority, this seat could be at risk in the event of a large swing to Labor in Queensland. Four of the candidates opposing Johnson have high academic qualifications, reflecting the strong university presence in the electorate. In October it was reported that Johnson was in danger of defeat, partly due to an unpopular local road project (see link below).
---
Candidates in ballot-paper order
---
Dr James Page (Democrats) has a PhD in peace education and is an academic in the field of teacher education at Queensland University of Technology.
Neville Solomon (CEC) is an electrician.
Michael Johnson (Liberal) is the sitting member: see biography above.
Leisa Schmid (Family First) is an optometrist.
Ross Daniels (Labor) is a lecturer at Queensland University of Technology and a former President of the Queensland Council of Social Services.
Dr Charles Worringham (Independent) teaches ergonomics at Queensland University of Technology.
Dr Evan Jones (Greens) has a doctorate in mathematics and is an IT professional.
Jock Mackenzie (Liberty and Democracy) is a researcher.