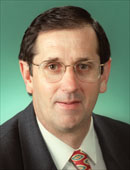 Jim Lloyd (Lib)

---
His ministerial website, his
Liberal Party
website and his
campaign website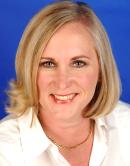 Belinda Neal (ALP)

---
Her ALP website


---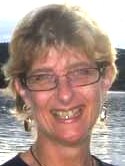 Mira Wroblewski (Grn)

---
Her Greens website

Location: Central Coast: Ettalong, Gosford, Terrigal, Woy Woy
Division named for: Sir John Robertson, Premier of NSW
---
Median weekly family income: $920 (72nd highest)
Persons born in non English speaking countries: 4.8% (110th highest)
Persons in professional occupations: 24.7% (79th highest)
Persons aged 65 and over: 18.7% (7th highest)
Couple families with dependent children: 35.6% (112th highest)
Dwellings being purchased: 25.8% (77th highest)
---
Sitting member: Hon Jim Lloyd (Liberal), elected 1996, 1998, 2001, 2004
---
Born: 17 July 1954, Sydney. Career: Cruise ship master, business proprietor. Chief Government Whip 2001-04
---
Minister for Local Government, Territories and Roads from 18 July 2004
---
1996 two-party majority: Liberal 03.6
1998 two-party majority: Liberal 02.0
Effect of 2001 redistribution: no change
2001 two-party majority: Liberal 07.0
2004 primary votes: Labor 34.7, Liberal 53.6, Green 8.0
2004 two-party majority: Liberal 06.8
Effect of 2006 redistribution: 00.1 shift to Liberal
2007 notional two-party majority: Liberal 06.9
---
2004 enrolment: 85,525
2007 enrolment: 94,334 (+10.3%) (new boundaries)
---
Robertson has existed since Federation, and was originally a country seat based on Mudgee. Since 1949 it has taken in the Central Coast region, and in 1969 it was cut back to the Gosford and Wyong areas. Wyong was removed in 1984 and most of the seat's votes are now cast in Gosford, Woy Woy and Ettalong, all popular tourist and retirement areas. Robertson has usually been a marginal seat, although the demographic trends on the Central Coast are commonly said to be favouring the Liberals. The seat has a fairly high median faily income leval as a result of the Gosford area being colonised by affluent Sydney exurbanites. But the seat also has a high proportion of retirees and pensioners, which gives it its high level of people over 65. In 2004 the Liberals polled more than 70% of the two-party vote in Scaysbrook and Somersby, and more than 65% in Erina Heights, Green Point, Mangrove Mountain and Peats Ridge. The Liberals carried all the booths in Gosford, Terrigal and Woy Woy, while Labor polled best in Ettalong West, Hardys Bay and Pearl Bay. Jim Lloyd won Robertson for the Liberal in 1996. He has risen steadily under the Howard government, becoming first Chief Government Whip and now Minister for Local Government Territories and Roads. Despite Lloyd's relatively easy re-election in 2001 and 2004, Robertson is not a safe seat and could be at risk.
---
Candidates in ballot-paper order
---
George Grant (Christian Democrat) is a store manager.
Daniel Le (Family First) is a student.
Nicholas Tomlin (CEC) is an engineer.
Mira Wroblewski (Greens) is a self-employed natural therapist.
Jim Lloyd (Liberal) is the sitting member: see biography above.
Belinda Neal, who stood for this seat in 1998, is a solicitor and former official with the Federated Ironworkers Association. She was an Alderman on the Gosford City Council 1992-94 and a Senator for NSW 1994-98.

&nbsp