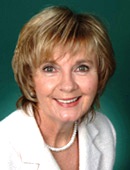 Kay Hull (Nat)

---
Her Nationals website and her
campaign website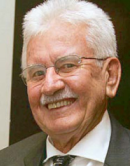 Peter Knox (ALP)

---
No website


---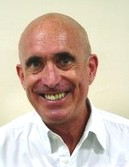 Ray Goodlass (Grn)

---
His Greens website

Location: Southern NSW: Cootmundra, Griffith, Temora, Wagga Wagga
Division named for: The Riverina region between the Murray and Murrumbidgee rivers, named by John Dunmore Lang in about 1857
---
Median weekly family income: $860 (95th highest)
Persons born in non English speaking countries: 4.6% (114th highest)
Persons in professional occupations: 27.9% (50th highest)
Persons engaged in agriculture: 16.0% (14th highest)
Persons aged 65 and over: 12.7% (85th highest)
Couple families with dependent children: 39.9% (48th highest)
Dwellings being purchased: 22.6% (98th highest)
---
Sitting member: Kay Hull (National), elected 1998, 2001, 2004
---
Born: 3 February 1954, Guyra, NSW. Career: Small business owner and operator, Board Member, Tourism NSW, Chair Council of Tourist Associations of NSW. Councillor, Wagga Wagga City Council 1991-98, Deputy Mayor 1995-98
---
Nationals Chief Whip from 10 August 2006
---
1996 two-party majority: National 21.0
1998 two-party majority: National 15.3
Effect of 2001 redistribution: 00.6 shift to Labor
2001 two-party majority: National 19.9
2004 primary votes: Labor 24.7, National 66.8, Green 4.3
2004 two-party majority: National 20.8
Effect of 2006 redistribution: no change
2007 notional two-party majority: National 20.8
---
2004 enrolment: 88,281
2007 enrolment: 91,364 (+03.5%) (new boundaries)
---
Riverina has existed since Federation, except for the period 1984-93 when it was known as Riverina-Darling. Its boundaries have moved around quite a lot over the years: it contained Broken Hill in 1977-84, and did not acquire Wagga Wagga until 1993. Until recently it was a marginal seat which changed hands regularly, but on its current boundaries it has become a very safe non-Labor seat. It is currently held by the Nationals, but could easily fall to the Liberals the next time it becomes vacant: Wagga has a long history of voting Liberal. Riverina has the usual demographic markers of a rural seat: a low level of median family income, a low proportion of people born in non English speaking countries, and a fairly low proportion of people in professional occupations. In 2004 the Nationals carried every booth, most of them with more than 60% of the two-party vote. The Nationals polled over 70% in many booths, including Ardlethan, Grong Grong, Leeton, Narrandera and Temora. Labor polled 49% in Gundagai South and also managed 40% in Gundagai and Cootamundra West. Kay Hull has held the seat for the Nationals since 1998. Note that when Labor last won the seat it had Broken Hill in it. The last Labor candidate to win Riverina on approximately its present boundaries was Al Grassby in 1972.
---
Candidates in ballot-paper order
---
Gary Johnson (CEC) is a landscape gardener.
Kay Hull (Nationals) is the sitting member: see biography above.
Peter Knox (Labor) is a retired painter and decorator.
Ray Goodlass (Greens) is a retired university lecturer and a part-time organiser with the National Tertiary Education Union.
Craig Hasketh (One Nation) is self-employed.