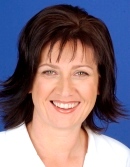 Justine Elliot (ALP)

---
Her ALP website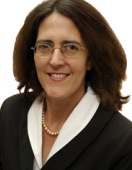 Dr Sue Page (Nat)

---
Her Nationals website


---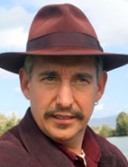 Giovanni Ebono (Grn)

---
His website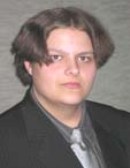 Daniel Farmilo (LDP)

---
His Liberty and Democracy website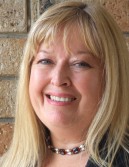 Barbara Raymond (CDP)

---
No website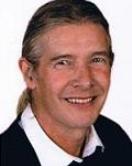 Scott Sledge (Dem)

---
His Democrats website

Location: North Coast: Byron Bay, Lennox Head, Murwillumbah, Tweed Heads
Division named for: The Richmond River, named in 1828 after the Duke of Richmond
---
Median weekly family income: $644 (147th highest)
Persons born in non English speaking countries: 4.4% (118th highest)
Persons in professional occupations: 25.5% (72nd highest)
Persons employed in tourism: 8.8% (5th highest)
Persons aged 65 and over: 18.5% (4th highest)
Couple families with dependent children: 32.6% (133rd highest)
Dwellings being purchased: 20.2% (127th highest)
---
Sitting member: Justine Elliot (Labor), elected 2004<
---
Born: 29 July 1967, Brisbane. Career: Police officer 1990-97, Juvenile Justice Conference Convener, NSW Dept of Juvenile Justice 2002-03
---
1996 two-party majority: National 06.8
1998 two-party majority: National 00.8
Effect of 2001 redistribution: no change
2001 two-party majority: National 01.7
2004 primary votes: Labor 35.6, National 45.8, Green 12.4
2004 two-party majority: Labor 00.2
Effect of 2006 redistribution: 01.3 shift to Labor
2007 notional two-party majority: Labor 01.5
---
2004 enrolment: 86,361
2007 enrolment: 92,648 (+07.3%) (new boundaries)
---
Richmond has existed since Federation, occupying the north-eastern corner of NSW against the Queensland border. For most of its history it was a safe seat for the Country Party and its heir the Nationals, but from the 1980s rapid urbanisation of the coastal strip has caused the seat to be sharply reduced in size and changed in character, and made it politically marginal. Richmond has one of the lowest levels of median family income of any electorate, because of its population mix of retirees, unemployed (12% in 2001, the fourth-highest rate in Australia), hippies and low-paid tourism and service workers. Richmond has also been colonised by affluent urban refugees, as is shown by its fairly high rate of people in professional occupations. Only 6% of Richmond's workforce works in agriculture, which is why the Nationals have been losing their grip on this seat, which the Country Party held from 1922 to 1990. In 2004 Labor polled more than 70% of the two-party vote in several booths, including Byron Bay, Federal and Suffolk Park, and polled over 60% in booths in Brunswick Heads, Fingal Head and Uki. The Nationals polled best in some small rural booths (72% in Rous), but they carried all three Murwillumbah booths and two in Tweed Heads. Labor by contrast did very well in many rural booths, especially in the southern part of the seat. Richmond was dominated for many years by the Anthony family, the only three-generation dynasty in the history of the House of Representatives. Larry Anthony (son and grandson of former members) won the seat in 1996, but was defeated by Labor's Justine Elliot in 2004. Elliot's position has been boosted by the 2006 redistribution, which has added the hippy capital of Nimbin, and also by Anthony's decision not to recontest the seat, but Labor can never take country seats for granted.
---
Candidates in ballot-paper order
---
Daniel Farmilo (Liberty and Democracy) works in the financial services industry.
Justine Elliot (Labor) is the sitting member: see biography above.
Giovanni Ebono (Greens) is a Mullumbimby author.
Dr Sue Page (Nationals) is a Lennox Head general practitioner and president of the Rural Doctorsí Association of Australia.
Graham McCallum (CEC) is self-employed.
Scott Sledge (Democrats) is a retired resort owner who lives near Nimbin.
Barbara Raymond (Christian Democrat) is a student.