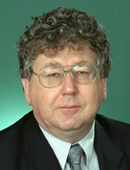 Laurie Ferguson (ALP)

---
His ALP website
and his campaign website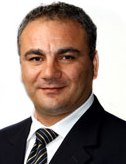 Ronney Oueik (Lib)

---
His Liberal Party website


---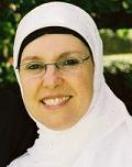 Silma Ihram (Dem)

---
Her Democrats website and her blog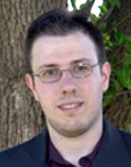 Mark Lipscombe (Grn)

---
His Greens website

Location: Sydney: Auburn, Granville, Lidcombe, Merrylands
Division named for: Rt Hon Sir George Reid, Prime Minister of Australia 1904-05
---
Median weekly family income: $839 (105th highest)
Persons born in non English speaking countries: 42.7% (2nd highest)
Persons professing Islamic religion: 15.9% (1st highest)
Persons in professional occupations: 21.2% (117th highest)
Persons aged 65 and over: 11.1% (107th highest)
Couple families with dependent children: 43.8% (25th highest)
Dwellings being purchased: 16.3% (145th highest)
---
Sitting member: Laurie Ferguson (Labor), elected 1990, 1993, 1996, 1998, 2001, 2004
---
Born: 7 July 1952, Sydney. Career: Research officer Federated Miscellaneous Workers' Union. NSW state MP for Granville 1984-90. Member, Opposition Shadow Ministry since 1996. Shadow Minister for Administrative Services 1996-97, Shadow Minister for Veterans' Affairs and Shadow Minister for Defence Science and Personnel 1997-2001, Shadow Minister for Forestry and Conservation 1998-2001, Shadow Minister for Citizenship and Multicultural Affairs 2001-04, Shadow Minister for Population 2003-04, Shadow Minister for Immigration 2004-05, Shadow Minister for Consumer Affairs 2005-06, Shadow Minister for Population Health and Health Regulation 2005-06
---
Shadow Minister for Multicultural Affairs, Urban Development and Consumer Affairs from 10 December 2006
---
1996 two-party majority: Labor 11.4
1998 two-party majority: Labor 21.6
Effect of 2001 redistribution: 00.6 shift to Labor
2001 two-party majority: Labor 16.9
2004 primary votes: Labor 51.4, Liberal 30.8, Green 5.2
2004 two-party majority: Labor 12.8
Effect of 2006 redistribution: 00.8 shift to Liberal
2007 notional two-party majority: Labor 12.0
---
2004 enrolment: 78,410
2007 enrolment: 92,648 (+18.2%) (new boundaries)
---
Reid was created in 1922, and has always occupied a block of western suburban Sydney, based on the working-class suburb of Granville, and since 1969 equally working-class Auburn. Successive redistributions have expanded the seat somewhat without changing its character. It is one of Australia's most heavily "ethnic" seats, and in recent years has become the home of Australia's largest Islamic community: 16% of the seat's residents are Muslims. It has a very low level of median family income for an urban seat: only Port Adelaide and Blaxland among city seats are poorer. Although it has a high proportion of families with dependent children, few of them are buying their homes: 22% of the electorates residents live in flats, and many more in public housing. Not surprisngly, Reid is a very safe Labor seat. In 2004 Labor carried every booth except Newington Central and Cardinal Gilroy Village, and polled more than 70% of the two-party vote in four Auburn booths (78% in Auburn North), as well as Berala and Lidcombe South. The Liberals gained 40% in the four Merrylands booths. Laurie Ferguson won Reid for Labor in 1990, succeeding Tom Uren, a veteran leader of the Labor left, who was a minister in both the Whitlam and Hawke governments. Ferguson, the son of NSW Deputy Premier Jack Ferguson and brother of Martin Ferguson, member for Batman, has been on the Opposition front bench in minor portfolios since 1996. He is currently shadow minister for multicultural affairs, urban development and consumer affairs. The 2006 redistribution has added some politically marginal territory around Parramatta which has slightly reduced the Labor majority.
---
Candidates in ballot-paper order
---
Alex Sharah (Christian Democrat) is a psychiatrist.
Silma Ihram (Democrats) is the former principal of an Islamic college and is now studying for a masters degree.
Mark Lipscombe (Greens) runs his own technology small business.
Veronica Lambert (Family First) is a teacher.
Ronney Oueik (Liberal) is director of a construction company and an Auburn City councillor.
Hal Johnson (CEC) is self-employed.
Laurie Ferguson (Labor) is the sitting member: see biography above.

&nbsp