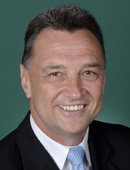 Craig Emerson (ALP)

---
His ALP website and
his campaign website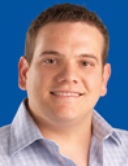 Peter Coulson (Lib)

---
His Liberal Party website


---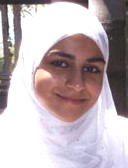 Salam El-Marebi (AD)

---
Her Democrats website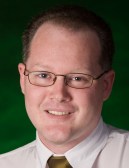 Neil Cotter (Grn)

---
His Greens website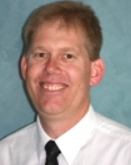 Bert Van Manen (FF)

---
His Family First website

Location: Brisbane: Daisy Hill, Marsden, Park Ridge, Woodridge
Division named for: Dame Annabelle Rankin, first Liberal Senator, 1946
---
Median weekly family income: $862 (92nd highest)
Persons born in non English speaking countries: 10.8% (70th highest)
Persons in professional occupations: 15.2% (146th highest)
Persons aged 65 and over: 6.9% (147th highest)
Couple families with dependent children: 41.5% (36th highest)
Dwellings being purchased: 35.4% (23rd highest)
---
Sitting member: Dr Craig Emerson (Labor), elected 1998, 2001, 2004
---
Born: 15 November 1954, Baradine, New South Wales. Career: educated Sydney University and the ANU (PhD in economics). UN economic analyst, economic adviser to the Minister for Resources and Energy and the Minister for Finance, Assistant Secretary of the Department of the Prime Minister and Cabinet, economic and environmental adviser to the Prime Minister, Director-General Qld Department of Environment, Chief Executive Officer of the SE Qld Transit Authority. Member, Opposition Shadow Ministry 2001-04 and since 2006. Shadow Minister for Innovation, Industry, Trade and Tourism 2001-03, Shadow Minister for Workplace Relations and the and Public Service 2003-04
---
Shadow Minister for Service Economy, Small Business and Independent Contractors from 10 December 2006
---
1996 two-party majority: Labor 01.4 Effect of 1998 redistribution: 01.8 shift to Liberal
1998 two-party majority: Labor 08.7
2001 two-party majority: Labor 06.7
Effect of 2004 redistribution: 05.3 shift to Liberal
2004 primary votes: Labor 43.9, Liberal 36.7, National 1.5, Green 3.1
2004 two-party majority: Labor 03.2
Effect of 2006 redistribution: 00.2 shift to Liberal
2007 notional two-party majority: Labor 03.0
---
2004 enrolment: 91,034
2007 enrolment: 89,650 (-01.5%) (new boundaries)
---
Rankin was created in 1984, and orginally extended from the south-western suburbs of Brisbane out into rural areas as far as Warwick. Subsequent redistributions have greatly reduced it in area and shifted it to the east, and it now occupies a block of suburbs in the fast-growing Logan region of southern Brisbane. It is a low-income mortgage belt seat, combining a low median family income level and a very low proportion of people in professional occupations with a high level of families with dependent children and dwellings being purchased. Rankin has always been held by Labor but has rarely been secure. It was one of only two seats in Queensland retained by Labor in the Liberal landslide of 1996, but the 1998 redistrubution made it nominally Liberal, so Craig Emerson's retention of the seat that year counted as a Labor gain. The subsequent two redistributions have further weakened Labor's position. The seat now consists of three parts: strongly Liberal to the east of the Pacific Highway, strongly Labor in the central part area around Woodridge, and marginal at the western end. In 2004 Labor polled more than 65% of the two-party vote at the two Woodridge booths, Berinba East and Harrisfield, while the Liberals polled over 60% in Kimberley Park, Rochedale and Shailer Hills. Members have been David Beddall, a minister in the Keating government, and Dr Craig Emerson, since 1998. Emerson was on the Labor front bench 2001-2004, but as a prominent Latham supporter he was forced to resign after the 2004 defeat. He returned to the front bench under Kevin Rudd in December 2006. Although Emerson has only a small majority, given the current surge to Labor in Queensland under Rudd's leadership, he is likely to be safe in 2007. The Queensland Liberals apparently agree: they did not announce a candidate until late September.
---
Candidates in ballot-paper order
---
Peter Coulson (Liberal) is a law student at Griffith University.
Dr Liam Tjia (Liberty and Democracy) is a medical practitioner.
Dr Craig Emerson (Labor) is the sitting member: see biography above.
Neil Cotter (Greens) is a librarian at Griffith University.
Bert Van Manen (Family First) is a financial advisor.
Salam El-Merebi (Democrats) is completing a Bachelor of Human Services at the Queensland University of Technology.
Robert Myers (CEC) is a director.