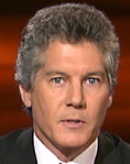 Stephen Smith (ALP)

---
His ALP website




Daniel Nikolic (Lib)

---
His Liberal Party website


---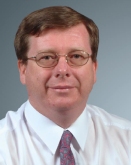 Paul Connelly (CDP)

---
His Christian Democrats
website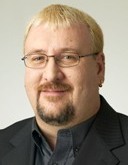 Damian Douglas-Meyer (Grn)

---
His Greens website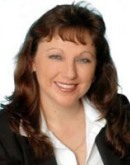 Sharon Fairfull (FF)

---
Her Family First website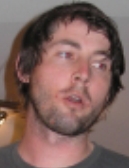 Chris Latham (SA)

---
His Socialist Alliance website

Location: Perth: Bassendean, Bayswater, Beechboro, Mt Lawley
Division named for: City of Perth, named in 1829 after Perth in Scotland, which was the constituency of the Colonial Secretary, Sir George Murray
---
Median weekly family income: $913 (75th highest)
Persons born in non English speaking countries: 20.3% (33rd highest)
Persons in professional occupations: 27.5% (57th highest)
Persons aged 65 and over: 13.5% (69th highest)
Couple families with dependent children: 33.8% (124th highest)
Dwellings being purchased: 27.7% (61st highest)
---
Sitting member: Stephen Smith (Labor)
Born: 12 December 1955, Narrogin, Western Australia. Career: Solicitor, lecturer and tutor. Principal Private Secretary to the WA Attorney-General 1983-87, WA ALP State Secretary 1987-90, Adviser to Hon Paul Keating MHR 1991, to Hon Ross Free MHR 1991, to Prime Minister Hon Pual Keating 1991-92. Member, Opposition Shadow Ministry since 1996. Shadow Minister for Trade 1996-97, Shadow Minister for Resources and Energy 1997-98, Shadow Minister for Communications 1998-2001, Shadow Minister for Health and Ageing 2001-04, Shadow Minister for Industry, Infrastructure and Industrial Relations 2004-06
---
Shadow Minister for Education and Training from 10 December 2006
---
1996 two-party majority: Labor 06.5
Effect of redistribution: 00.2 shift to Labor
2001 two-party majority: Labor 13.3
Effect of 2001 redistribution: 00.8 shift to Liberal
2001 two-party majority: Labor 11.3
2004 primary votes: Labor 45.6, Liberal 36.9, Green 9.6
2004 two-party majority: Labor 06.7
---
2004 enrolment: 84,178
2007 enrolment: 88,165 (+04.7%)
---
Perth has existed since Federation, orginally covering the whole city except for Fremantle. Today it has been cut back to a block of suburbs running north-east from the city centre, and is a fairly typical inner-city seat, with a high proportion of people in professional occupations and people born in non English speaking countries, and a low level of families with dependent children. Like most seats of this type, it is fairly safe for Labor and getting safer. Every member for Perth before 1983 was eventually defeated, but Dr Ric Charlesworth, who won the seat in 1983 for Labor, held it for ten years before retiring. In 2004 Labor carried every booth except Coolbinia, East Perth and Menora, and polled over 65% of the two-party vote in Highgate, Lockridge and Mt Lawley West. Charlesworth was succeeded in 1993 by Stephen Smith, a former WA ALP State Secretary and advisor to Prime Minister Keating. Smith has been on the Opposition front bench continuously since 1996, and is now Shadow Minister for Education and Training.
---
Candidates in ballot-paper order
---
Stephen Brooks (Independent) is a commodity trader.
Stephen Smith (Labor) is the sitting member: see biography above.
Chris Latham (Socialist Alliance) is a post-graduate student and tutor at Murdoch University.
Paul Connelly (Christian Democrats) operates his own appliance servicing business.
Orm Girvan (CEC) is a marine engineer.
Sharon Fairfull (Family First) is a property investment consultant.
Daniel Nikolic (Liberal) is a self-employed IT consultant.
Damian Douglas-Meyer (Greens) is an IT specialist and works in the internet industry. He is on the board of Gay and Lesbian Equality (WA) Inc.
Candidates on YouTube
Stephen Smith
















&nbsp