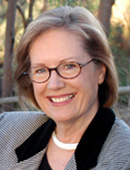 Judi Moylan (Lib)

---
Her Liberal Party
website and her
campaign website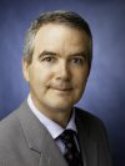 Christopher Myson (ALP)

---
His ALP website


---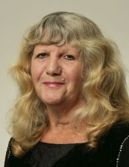 Yvonne Dols (Grn)

---
Her Greens website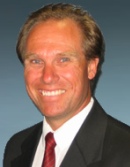 Paul Mewhor (CDP)

---
His Christian Democrats website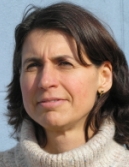 Annolies Truman (SA)

---
Her Socialist Alliance website

Location: Country WA: Merriwa, Mundaring, Narrogin, Northam
Division named for: Rt Hon Sir George Pearce, longest-serving Senator (1901-38)
---
Median weekly family income: $885 (87th highest)
Persons born in non English speaking countries: 6.7% (89th highest)
Persons born in the UK and Ireland: 13.3% (8th highest)
Persons in professional occupations: 24.7% (80th highest)
Persons aged 65 and over: 9.2% (121st highest)
Couple families with dependent children: 40.7% (44th highest)
Dwellings being purchased: 40.3% (10th highest)
---
Sitting member: Hon Judi Moylan (Liberal), elected 1993, 1996, 1998, 2001, 2004
---
Born: 24 February 1944, Guildford, Western Australia
Career: Education officer and lecturer, real estate agent, company director. Member, Opposition Shadow Ministry 1994-96. Shadow Minister for Small Business and Shadow Minister Assisting the Leader on Women's Affairs 1994-96. Minister for Family Services 1996-97. Minister for the Status of Women 1997-98.
---
1996 two-party majority: Liberal 12.2
Effect of 1998 redistribution: 01.7 shift to Liberal
1998 two-party majority: Liberal 05.3
Effect of 2001 redistribution: no change
2001 two-party majority: Liberal 06.9
2004 primary votes: Labor 28.1, Liberal 53.6, Green 7.8
2004 two-party majority: Liberal 12.9
---
2004 enrolment: 84,574
2007 enrolment: 94,523 (+11.8%)
---
Pearce was created in 1990, in the outer eastern and northern suburbs of Perth, one of the fastest-growing areas in Australia. The 2004 redistribution extended it into rural areas south-east of Perth, but the bulk of its votes are still cast in the Perth suburbs. It is a classic mortgage belt seat with a very high proportion of dwellings being purchased and a high level of families with dependent children. It also has the high level of people born in the UK typical of Perth seats. In 2004 the Liberals polled large majorities of the two-party vote in the small rural booths (90% in Highbury), while also carrying most of the urban booths is Mundaring and Northam. Labor managed small majorities in Clarkson, Northam North and Wundowie. Pearce was won in 1990 by Fred Chaney, a senior Liberal who had been a Senator since 1974. He quit in frustration at the state of the Liberal Party in 1993, and was succeeded by Judi Moylan, a local businesswoman. She was appointed Minister for Family Services in the first Howard government, but was dropped in 1997. Like many dumped ministers, she has become a backbench rebel, a leading member of the group of backbenchers who have opposed the government's immigration policies. As a result she was challenged for her endorsement for the 2007 election, but survived.
---
Candidates in ballot-paper order
---
Steve Branwhite (Independent) is a pest controller.
Paul Mewhor (Christian Democrats) is a tour guide and coach captain.
David Gunnyon (One Nation) is a transport operator.
Judi Moylan (Liberal) is the sitting member: see biography above.
David Bolt (Family First) is a company director.
Yvonne Dols (Green) is a shopkeeper.
Christopher Myson (Labor) is a drug and alcohol nurse in the WA prison system.
Annolies Truman (Socialist Alliance) is a teacher.














&nbsp