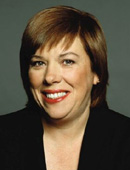 Teresa Gambaro (Lib)

---
Her Liberal Party
website and her
campaign website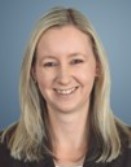 Yvette D'Ath (ALP)

---
Her ALP website


---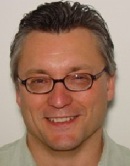 Bruce Carnwell (Dem)

---
His Democrats website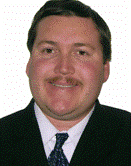 Terry Jones (Grn)

---
His Greens website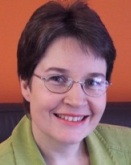 Sally Vincent (FF)

---
Her Family First website

Location: Brisbane: Aspley, Bald Hills, Bracken Ridge, Redcliffe
Division named for: Andrew Petrie, first free settler in Brisbane
---
Median weekly family income: $926 (69th highest)
Persons born in non English speaking countries: 07.7% (85th highest)
Persons in professional occupations: 23.3% (94th highest)
Persons aged 65 and over: 14.9% (41st highest)
Couple families with dependent children: 35.9% (109th highest)
Dwellings being purchased: 27.3% (63rd highest)
---
Sitting member: Hon Teresa Gambaro (Liberal), elected 1996, 1998, 2001, 2004
---
Born: 29 November 1958, Brisbane. Career: Sales manager, account manager, marketing manager, tutor School of Marketing and International Business. Parliamentary Secretary to the Minister for Defence 2004-06, Parliamentary Secretary to the Minister for Foreign Affairs 2006-07
---
Parliamentary Secretary to the Minister for Immigration and Citizenship 2007, Assistant Minister for Immigration and Citizenship from 21 March 2007
---
1996 two-party majority: Liberal 07.7
Effect of 1998 redistribution: 00.6 shift to Liberal
1998 two-party majority: Liberal 00.8
2001 two-party majority: Liberal 03.5
Effect of 2004 redistribution: no change
2004 primary votes: Labor 37.2, Liberal 52.7, Green 4.6
2004 two-party majority: Liberal 07.9
Effect of 2006 redistribution: No change
2007 notional two-party majority: Liberal 07.9
---
2004 enrolment: 87,617
2007 enrolment: 90,092 (+02.8%) (new boundaries)
---
Petrie was created in 1949, and has changed very little since, consisting of a corridor of suburbs running north from the city to the Redcliffe Peninsula. It has a stable, home-owning and ageing population, with a very low proportion of families with dependent children for a suburban seat. It has always been a marginal seat, which Labor won in 1961, 1983, and from 1987 to 1996. In 2004 the Liberals carried all but two booths, polling 71% of the two-party vote in Bridgeman Downs, and over 65% at Ballycara, Everton Park and McDowell, while Labor carried Bald Hills North and Redcliffe Hospital. Labor polled between 45 and 50% in most booths in the Redcliffe Peninsula, while the Liberal strength was largely in the southern part of the seat. Most of this area votes Labor at state level, but Labor has seldom won these booths in federal elections. Teresa Gambaro won the seat for the Liberals in 1996 and is now Parliamentary Secretary to the Minister for Immigration and Citizenship. She was comfortably re-elected in 2004, but the 2001 margin shows that the seat is still far from safe for the Liberals. If Kevin Rudd maintains his current wave of support in Queensland, Labor has a much better chance in this seat than the nominal Liberal majority suggests.
---
Candidates in ballot-paper order
---
Yvette D'Ath (Labor) is Senior Industrial Advocate with the Queensland branch of the Australian Workers Union.
Terry Jones (Greens) is a software engineer.
Michael Pope (Liberty and Democracy) is a student.
Sally Vincent (Family First) is an accountant.
Teresa Gambaro (Liberal) is the sitting member: see biography above.
Bruce Carnwell (Democrats) has worked in the computer industry since 1984 and currently specialises in designing accounting solutions for the defence industry.
Peter Britt (Christian Democrat) is a builder.