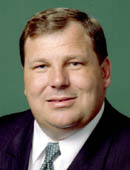 Bob Baldwin (Lib)

---
His Liberal Party
website and his
campaign website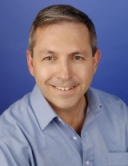 Jim Arneman (ALP)

---
His ALP website


---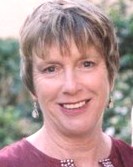 Judy Donnelly (Grn)

---
Her Greens website

Location: Hunter/North Coast: Dungog, Gloucester, Maitland, Nelson Bay
Division named for: A B "Banjo" Paterson, author and poet
---
Median weekly family income: $716 (136th highest)
Persons born in non English speaking countries: 3.2% (136th highest)
Persons in professional occupations: 22.3% (106th highest)
Persons aged 65 and over: 17.2% (12th highest)
Couple families with dependent children: 34.3% (121st highest)
Dwellings being purchased: 22.6% (52nd highest)
---
Sitting member: Hon Bob Baldwin (Liberal), elected 1996, defeated 1998, elected 2001, 2004
---
Born: 9 March 1955, Britain. Career: Marketing manager, company director
---
Parliamentary Secretary to the Minister for Industry, Tourism and Resources from 27 January 2006
---
1996 two-party majority: Liberal 00.4
1998 two-party majority: Labor 01.2 01.5
Effect of 2001 redistribution: 02.5 shift to Liberal
2001 two-party majority: Liberal 01.5
2004 primary votes: Labor 36.1, Liberal 52.0, Green 4.2
2004 two-party majority: Liberal 07.0
Effect of 2006 redistribution: 00.2 shift to Labor
2007 notional two-party majority: Liberal 06.8
---
2004 enrolment: 88,057
2007 enrolment: 90,504 (+02.8%) (new boundaries)
---
Paterson was created in 1949, based on Maitland and the more rural parts of the Hunter region. It was usually a safe Liberal or Country Party seat, although Labor came close in 1972 and 1974. The seat was abolished in 1984, but reincarnated on much the same boundaries in 1993. Like most regional seats, Paterson has a low level of median family income, a low proportion of people in professional occupations and a low proportion of people born in non English speaking countries. Its ageing population is shown by its high level of people over 65 and its low level of families with dependent children. In 2004 the Liberals polled over 70% of the two-party vote at a number of small rural booths (75% at Stratford), and carried every booth in Forster, Gloucester and Nelson Bay, while Labor polled best in Morpeth and Raymond Terrace. Labor also carried all the East Maitland booths which are being shifted from Hunter to Paterson by the 2006 redistribution, although this has been offset by the loss of some Labor-voting territory on the northern outskirts of Newcastle. Bob Baldwin won Paterson for the Liberals in 1996, lost it in 1998 and regained it in 2001. Although Baldwin got a 5.5% swing in 2004, this was mainly because the former member Bob Horne was no longer the Labor candidate, and the seat is probably not as safe as it looks. If the substantial swing to Labor currently showing in the polls is maintained Baldwin could be in trouble.
---
Candidates in ballot-paper order
---
Jim Arneman (Labor) is Staff Director of the NSW Ambulance Board, and was the Labor candidate for Port Stephens at the 2007 NSW election.
Paul Hennelly (The Fishing Party) is self-employed.
Judy Donnelly (Green) is a small business proprietor.
Christopher Stokes (Family First) is a motor mechanic.
Tony King (CEC) is a motor mechanic director.
Heather Haynes (Christian Democrat) is a receptionist.
John Hamberger (One Nation) is a farmer.
Bob Baldwin (Liberal) is the sitting member: see biography above.