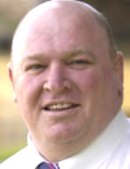 Colin Robinson (Lib)

---
His Liberal Party website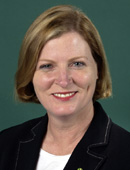 Julie Owens (ALP)

---
Her ALP website


---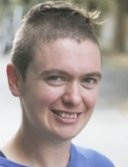 Rachel Evans (SA)

---
Her Socialist
Alliance website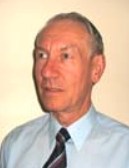 Graham Nickols (LDP)

---
His Liberty and Democracy website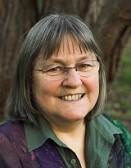 Astrid O'Neill (Grn)

---
Her Greens website
and her campaign website

Location: Sydney: Carlingford, Lalor Park, Parramatta, Toongabbie
Division named for: The City of Parramatta, named in 1791, an Indigenous word meaning "place of eels"
---
Median weekly family income: $1,125 (31st highest)
Persons born in non English speaking countries: 25.3% (22nd highest)
Persons in professional occupations: 27.7% (53rd highest)
Persons aged 65 and over: 11.8% (102nd highest)
Couple families with dependent children: 39.9% (49th highest)
Dwellings being purchased: 24.5% (83rd highest)
---
Sitting member: Julie Owens (Labor), elected 2004
---
Born: 17 October 1958, Rockhampton, Queensland. Career: Production Manager Lyric Opera of Queensland 1985-89, Senior Program Officer Australia Council 1989-93, small business owner, Chief Executive Officer Association of Independent Record Labels 2000-04
---
1996 two-party majority: Liberal 03.9
1998 two-party majority: Liberal 01.1
Effect of 2006 redistribution: 03.4 shift to Labor
2001 two-party majority: Liberal 01.2
2004 primary votes: Labor 41.5, Liberal 44.1, Green 5.3
2004 two-party majority: Labor 00.8
Effect of 2006 redistribution: 01.9 shift to Liberal
2007 notional two-party majority: Liberal 01.1
---
2004 enrolment: 87,117
2007 enrolment: 96,208 (+10.4%) (new boundaries)
---
Parramatta has existed since Federation, although its boundaries have been radically changed several times. From 1901 to 1977 it was essentially a North Shore seat, and was a reliable non-Labor seat, being lost only in the landslide year of 1929. Among its early members was Liberal Prime Minister Joe Cook. The 1977 redistribution extended the seat to the west, making it a fairly safe Labor seat. In 1993 it was shifted back to include Carlingford and Ermington, and became the marginal seat it has been since. The seat has a high level of median family income and a high proportion of people in professional occupations. It also has a high proportion of people born in non English speaking countries. This combination suggests that Parramatta is becoming an inner-city multicultural seat, which explains Labor's increasing strength. Although Parramatta has a high proportion of families with dependent children, it has a very low proportion of dwellings being purchased: this is an electorate of flat-dwellers (30%) and home-owners. In 2004 Labor polled 64% of the two-party vote in Wentworthville Central and carried all the booths in Parramatta itself and all but one booth in Westmead, while the Liberals polled best in Oatlands and Winston Hills, and also in Seven Hills and Kings Langley, which were in Greenway in 2004. Members have included Liberal Cabinet ministers Sir Garfield Barwick and Sir Nigel Bowen. Ross Cameron won Parramatta for the Liberals in 1996. Cameron, a capable, ambitious and very conservative member, was brought undone in 2004 when he had to admit to an extra-marital affair - it was his hypocrisy rather than his infidelity which angered voters - and he was narrowly defeated by Labor's Julie Owens. The 2006 redistribution has removed Labor territory in North Granville, and added Liberal territory to the north-west around Seven Hills, increasing the median income of the seat and also considerably increasing the proportion of people paying mortgages. This has made the seat notionally Liberal, so if Owens is re-elected that will count as a Labor gain. Even without Labor's current surge in the polls, she would be expected to hang on after having had a term to entrench herself.
---
Candidates in ballot-paper order
---
Rachel Evans (Socialist Alliance) is a student and was the National Union of Studentsí national queer organiser in 2006.
Chris Gordon (Socialist Equality) is a teacher.
Graham Nickols (Liberty and Democracy) is a retired industrial chemist.
Astrid O'Neill (Greens) is a TAFE teacher and administrator and office-bearer in the NSW Teachers Federation and Australian Education Union.
Colin Robinson (Liberal) is an an electrical supervisor and a member of the Electrical Trades Union.
Rene Hernandez (Family First) is a property developer.
Julie Owens is the sitting member: see biography above.
Brian Buckley (Independent) is self-employed.
Sam Baissari (Christian Democrat) is self-employed.





&nbsp