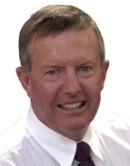 Mark Coulton (Nat)

---
His Nationals website
and his campaign website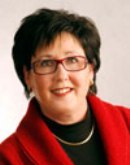 Margaret Patriarca (ALP)

---
Her ALP website


---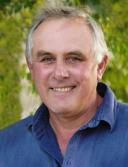 Bruce Haigh (Ind)

---
His website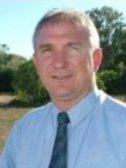 Tim Horan (Ind)

---
His website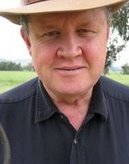 Michael Kiely (CCC)

---
His CCC website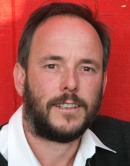 Matt Parmeter (Grn)

---
His Greens website

Location: Northern NSW: Dubbo, Gunnedah, Moree, Narrabri
Division named for: Rt Hon Sir Henry Parkes, five times Premier of NSW, "Father of Federation"
---
Median weekly family income: $751 (129th highest)
Persons born in non English speaking countries: 2.5% (144th highest)
Persons of Indigenous origin: 9.8% (5th highest)
Persons in professional occupations: 29.3% (43rd highest)
Persons engaged in agriculture: 19.9% (7th highest)
Persons aged 65 and over: 12.9% (79th highest)
Couple families with dependent children: 38.2% (76th highest)
Dwellings being purchased: 20.0% (129th highest)
---
Sitting member: Hon John Anderson (Nationals), elected (for Gwydir) 1989by, 1990, 1993, 1996, 1998, 2001, 2204. Retiring 2007
---
1996 two-party majority: National 18.5 *
1998 two-party majority: National 13.6 *
Effect of 2001 redistribution: 01.6 shift to Labor *
2001 two-party majority: National 14.9 *
2004 primary votes: Labor 22.9, National 62.0, Green 4.5 *
2004 two-party majority: National 18.4 *
Effect of 2006 redistribution: 00.4 shift to National
2007 notional two-party majority: National 18.8
* These figures are for Gwydir
---
2004 enrolment: 82,626 (Gwydir)
2007 enrolment: 89,704 (+08.6%) (new boundaries)
---
Parkes was created in 1984, based on Broken Hill and the western pastoral districts of NSW (there was an older seat of Parkes in Sydney from 1901 to 1969). At the 2006 redistribution that seat was abolished and partitioned between Calare and Farrer. To preserve the name Parkes, the federation seat of Gwydir, based on the Western Slopes area, was renamed Parkes. The new Parkes has 80% of Gwydir's voters, and 73% of the new Parkes's voters come from Gwydir. The new Parkes should thus be considered the heir of Gwydir rather than of the old Parkes. In recognition of this, the sitting member for Parkes, John Cobb, will be contesting the redrawn Calare, rather than the new Parkes. Parkes is one of the most rural electorates in Australia, with the seventh-highest proportion of the workforce engaged in agriculture of any electorate, and the low levels of median family income and of people born in non English speaking countries typical of rural seats. It also has the fifth-highest proportion of people of Indigenous origin. As Gwydir, this electorate has been held by the Country Party and its successor the Nationals since 1949. Before that it was a marginal seat which occasionally elected a Labor member. But the decline of the rural working class has made the seat steadily safer for the Nationals. In 2004 the Nationals carried every booth except the mining town of Kandos, most of them by wide margins. Dubbo, which was in the old Parkes and is now in the new Parkes, is just as solidly National. John Anderson won Gwydir for the Nationals in 1989. He was a member of the first Howard Cabinet and succeeded Tim Fischer as Leader of the Nationals and Deputy Prime Minister in 1999. He resigned his positions for health reasons in 2005 and is retiring at this election. Although surprises are always possible in country seats, the Nationals will almost certainly have a comfortable win in Parkes.
---
Candidates in ballot-paper order
---
Tim Horan (Independent) is a former a police officer and is the Mayor of Coonamble.
Michael Kiely (Climate Change Coalition) is a Wellington woolgrower.
Bruce Haigh (Independent) is a fomer senior diplomat and a farmer at Mudgee.
Mark Coulton (National) is a farmer and mayor of Gwydir Shire.
Richard Stringer (CEC) is a farmer.
Margaret Patriarca (Labor) and her husband run a construction company in Dubbo.
Matt Parmeter (Greens) works in the water supply industry in Dubbo.