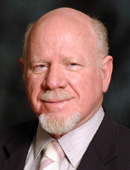 Dr Malcolm Washer (Lib)

---
His Liberal Party
website and his
campaign website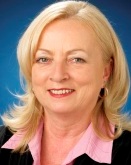 Geraldine Burgess (ALP)

---
Her ALP website


---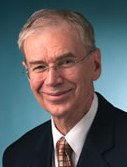 Dr Lachlan Dunjey (CDP)

---
His Christian
Democrats website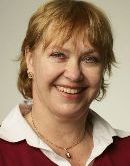 Annette Pericic-Herrmann (Grn)

---
Her Greens website

Location: Perth: Duncraig, Hillarys, Joondalup, Marmion
Division named for: George Moore, first Advocate-General of Western Australia
---
Median weekly family income: $1,132 (30th highest)
Persons born in non English speaking countries: 10.5% (71st highest)
Persons born in the UK and Ireland: 20.4% (1st highest)
Persons in professional occupations: 25.2% (76th highest)
Persons aged 65 and over: 7.3% (137th highest)
Couple families with dependent children: 45.9% (13th highest)
Dwellings being purchased: 45.0% (3rd highest)
---
Sitting member: Dr Malcolm Washer (Liberal), elected 1998, 2001, 2004
---
Born: 12 August 1945, Bunbury, Western Australia. Career: General practitioner
---
1996 two-party majority: Independent over Labor 15.5
Effect of 1998 redistribution: cannot be calculated
1998 two-party majority: Liberal 04.1
Effect of 2001 redistribution: 01.5 shift to Liberal
2001 two-party majority: Liberal 06.0
2004 primary votes: Labor 31.4, Liberal 55.3, Green 7.1
2004 two-party majority: Liberal 10.8
---
2004 enrolment: 75,368
2007 enrolment: 76,761 (+01.8%)
---
Moore was created in 1949, as a rural seat occupying the nothern half of the Wheat Belt. On these boundaries it was a safe non-Labor seat, changing hands between the Liberal and Country parties. In 1980 it was changed into a part-rural, part-suburban seat on the northern fringes of Perth, and became politically marginal. In 1990 it was changed again into suburban seat, along the northern beachside suburbs of Perth. It is now a classic mortgage belt seat, with high levels of families with dependent children and wellings being purchased, though it is more affluent than most seats of this type. It also has the highest proportion of people born in the UK of any seat: one-fifth of the voters are British-born. All these factors make Moore a fairly safe Liberal seat on the current boundaries. In 2004 the Liberals polled more than 70% of the two-party vote in Hillarys North and Sorrento Beach, and more than 65% in the Duncraig and Ocean Reef booths, while Labor carried only Craigie and Heathridge East. Dr Malcolm Washer won Moore for the Liberals in 1998, defeating Paul Filing, the former Liberal member who had lost his Liberal preselection in 1996 but retained the seat as an independent. Washer now seems fairly secure in the seat.
---
Candidates in ballot-paper order
---
Geraldine Burgess (Labor) has a Master of Business Administration degree and is manager of an employment services organisation.
Dr Lachlan Dunjey (Christian Democrats) is a medical practitioner and leading anti-abortion campaigner.
George Gault (One Nation) is a hypnotherapist.
Annette Pericic-Herrmann (Greens) is a carer.
Dr Malcolm Washer (Liberal) is the sitting member: see biography above.
Arthur Harvey (CEC) is a farmer.
Douglas Croker (Family First) is retired.







&nbsp