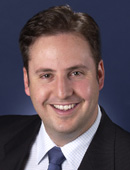 Steve Ciobo (Lib)

---
His Liberal Party
website and his
campaign website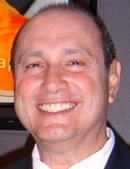 Sam Miszkowski (ALP)

---
His ALP website


---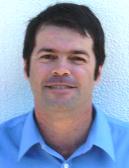 Dr Tim Kirchler (SA)

---
His Socialist
Alliance website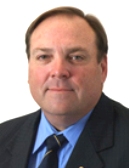 Paul Stevenson OAM (Dem)

---
His Democrats website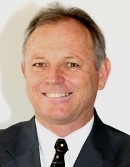 James Tayer (FF)

---
His Family First website

Location: South-east Qld: Burleigh Heads, Mermaid Beach, Nerang, Southport
Division named for: Gladys Moncrieff, singer
---
Median weekly family income: $855 (97th highest)
Persons born in non English speaking countries: 11.8% (66th highest)
Persons in professional occupations: 22.3% (107th highest)
Persons employed in tourism: 11.4% (1st highest)
Persons aged 65 and over: 16.6% (19th highest)
Couple families with dependent children: 30.1% (144th highest)
Dwellings being purchased: 19.3% (135th highest)
---
Sitting member: Steve Ciobo (Liberal), elected 2001, 2004
---
Born: 29 May 1974, Mareeba, Queensland. Career: Senior Associate, Australasian Institute of Banking and Finance, consultant, Coopers and Lybrand, senior consultant, Pricewaterhouse Coopers, adviser to Senator Brett Mason<
---
1996 two-party majority: Liberal 20.3 Effect of 1998 redistribution: 00.2 shift to Liberal
1998 two-party majority: Liberal 12.8
2001 two-party majority: Liberal 15.4
Effect of 2004 redistribution: 00.9 shift to Liberal
2004 primary votes: Labor 23.9, Liberal 64.4, Green 5.0
2004 two-party majority: Liberal 20.1
Effect of 2006 redistribution: 00.2 shift to Labor
2007 notional two-party majority: Liberal 19.9
---
2004 enrolment: 84,311
2007 enrolment: 91,624 (+08.7%) (new boundaries)
---
Moncrieff was created in 1984, occupying the northern half of the Gold Coast tourism and retirement strip, centering on Surfers Paradise and Southport. Subsequent redistributions have moved the seat further to the south, without much changing its demographic or political character. It has a high level of people over 65, and the highest level of people employed in tourism of any seat. This means it is definitely not a mortgage belt seat. It has a very low proportion of families with dependent children and of dwellings being purchased, and 35% of its residents are flat-dwellers. Like the rest of the Gold Coast, Moncrieff is fairly safe for the federal Liberal Party, despite the increasing strength of the Labor vote on the Coast at state level. In 2004 the Liberals carried every booth, most of them by more than 60% of the two-party vote, polling 79% at Isle of Capri, while Labor polled 40% only at Keebra Park. Members have been Kathy Sullivan and Steve Ciobo, both Liberals. Sullivan was a Senator 1974-84 and retired as the longest-serving woman in the history of the Australian Parliament.
---
Candidates in ballot-paper order
---
Carla Brandon (Greens) is a physiotherapist.
Dr Tim Kirchler (Socialist Alliance) is a general practitioner.
Steve Ciobo (Liberal) is the sitting member: see biography above.
Elizabeth Thompson (CEC) works in marketting.
James Tayler (Family First) is a civil engineer.
Paul Shears (Independent) is a teacher.
Sam Miszkowski (Labor) is a Gold Coast businessman and is president of the Gold Coast Jewish Community Council.
Paul Stevenson OAM (Democrats) is a consultant psychologist and National President of the Australian College of Clinical Psychologists.