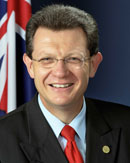 Gary Hardgrave (Lib)

---
His Liberal Party website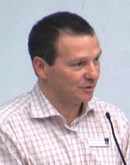 Graham Perrett (ALP)

---
His ALP website
and his campaign website


---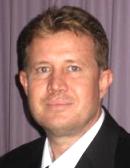 Steve Christian (FF)

---
His Family First website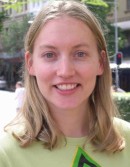 Emma Hine (Grn)

---
Her Greens website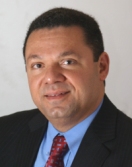 Emad Soliman (Dem)

---
His Democrats website

Location: Brisbane: Archerfield, Eight Mile Plains, Sunnybank, Yeronga
Division named for: Moreton Bay, named in 1770 by Captain Cook after the Earl of Morton. On its original boundaries the electorate had a Moreton Bay coastline.
---
Median weekly family income: $1,022 (45th highest)
Persons born in non English speaking countries: 20.9% (30th highest)
Persons in professional occupations: 30.1% (39th highest)
Persons aged 65 and over: 10.9% (108th highest)
Couple families with dependent children: 39.6% (52nd highest)
Dwellings being purchased: 25.6% (71st highest)
---
Sitting member: Hon Gary Hardgrave (Liberal), elected 1996, 1998, 2001, 2004
---
Born: 5 January 1960, Sydney
Career: Radio broadcaster, television presenter and journalist, radio news director, media adviser to Angus Innes MLA and to Senator David MacGibbon. Minister for Citizenship and Multicultural Affairs 2001-04. Minister assisting the Prime Minister 2003-07. Minister for Vocational and Technical Training 2004-07
---
1996 two-party majority: Liberal 05.1
Effect of 1998 redistribution: 00.9 shift to Liberal
1998 two-party majority: Liberal 00.6
2001 two-party majority: Liberal 02.5
Effect of 2004 redistribution: 01.7 shift to Labor
2004 primary votes: Labor 39.1, Liberal 49.1, Green 5.3
2004 two-party majority: Liberal 04.2
Effect of 2006 redistribution: 01.4 shift to Labor
2007 notional two-party majority: Liberal 02.8
---
2004 enrolment: 88,324
2007 enrolment: 88,217 (-00.1%) (new boundaries)
---
Moreton has existed since Federation, although its boundaries have varied greatly over that time - it was orginally based on Ipswich. Since 1949 it has been a southern Brisbane suburban seat, initially safe for the Liberal Party but growing more marginal as these areas declined in socio-economic terms. Although it has a relatively high level of median family income, a significant sign of social change is that it has Queensland's highest proportion of people born in non English speaking countries, mainly due to an influx of Chinese immigrants. This suggests that the seat is becoming an inner city multuicultural seat rather than a suburban mortgage belt seat. In 2004 the Liberals polled more than 60% of the two-party vote at Chelmer, Eight Mile Plains and Graceville West, while Labor polled best in Coopers Plains, Moorooka, Rocklea and Salisbury. The 2006 redistribution added some Labor territory in Annerley in the north and Stretton in the south. Garrie Gibson, the first Labor member for Moreton since 1906, was defeated in the Howard landslide of 1996. His successor, Gary Hardgrave, was a junior minister from 2001 to January 2007, when he was dropped from the ministry. His misfortunes continued in March when he was one of three Liberal MPs caught up in the scandal surrounding alleged abuse of printing entitlements. He was not cleared until September.
---
Candidates in ballot-paper order
---
Gary Hardgrave (Liberal) is the sitting member: see biography above.
Emma Hine (Greens) is a PhD science student at the University of Queensland.
Shane Brown (Liberty and Democracy)
Steve Christian (Family First) is a technician.
Andrew Lamb (Independent) is an information officer.
Graham Perrett (Labor), who also stood in 2004, is a policy advisor to the Queensland Minister for Mines and Energy.
Emad Soliman (Democrats) is a PhD student.