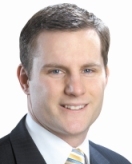 Alex Hawke (Lib)

---
His Liberal Party
website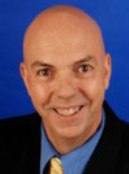 Nigel Gould (ALP)

---
No website


---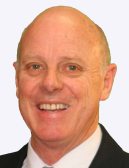 Darryl Allen (CDP)

---
No website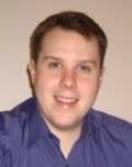 James Fiander (CCC)

---
His Climate Change Coalition website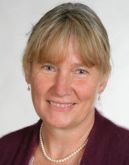 Toni Wright-Turner (Grn)

---
Her Greens website

Location: Sydney: Baulkham Hills, Castle Hill, Crestwood, Rouse Hill
Division named for: Sir Thomas Mitchell, surveyor and explorer of NSW
---
Median weekly family income: $1,580 (6th highest)
Persons born in non English speaking countries: 17.3% (44th highest)
Persons in professional occupations: 36.5% (20th highest)
Persons aged 65 and over: 9.2% (122nd highest)
Couple families with dependent children: 48.4% (3rd highest)
Dwellings being purchased: 35.8% (21st highest)
---
Sitting member: Hon Alan Cadman (Liberal), elected 1974, 1975, 1977, 1980, 1983, 1984, 1987, 1990, 1993, 1996, 1998, 2001, 2004. Retiring 2007
---
1996 two-party majority: Liberal 25.7
1998 two-party majority: Liberal 19.9
Effect of 2001 redistribution: 00.4 shift to Labor
2001 two-party majority: Liberal 21.4
2004 primary votes: Labor 20.8, Liberal 64.3, Green 6.2
2004 two-party majority: Liberal 20.7
Effect of 2006 redistribution: no change
2007 notional two-party majority: Liberal 20.7
---
2004 enrolment: 95,480
2007 enrolment: 88,417 (-07.4%) (new boundaries)
---
Mitchell was created in 1949, based in the outer north-western suburbs of Sydney and the towns of the Hawkesbury district. Until 1977 it included some working-class suburbs around Blacktown and Toongabbie and was a marginal seat. Since then it has consisted of a block of suburbs running north from Baulkham Hills. These are among the most affluent suburbs in Australia, and have a very high proportion of families with dependent children and of dwellings being purchased: Mitchell is the ultimate high income mortgage belt seat. This area is also in the heart of Sydney's "Bible belt" of suburbs with strong evangelical Christian communities. These factors have made Mitchell one of the safest Liberal seats in Australia: it is now the Liberals' safest urban seat. In 2004 the Liberals carried every booth with at least 60% of the two-party vote, polling over 80% in Mowll and Maraylya, and over 75% in Dural, Kellyville East, Rouse Hill and Sherwood Ridge. Labor's best effort was 38% at Baulkham Hills High. Alan Cadman has held Mitchell for the Liberals since 1974. Cadman had a very long career on the backbench, interrupted only by four years as a shadow minister in the 1980s and two years as a Parliamentary Secretary. Cadman's entry at the Parliamentary website does not give his age, but it can be revealed that he turns 70 this year. In 2004 he narrowly survived a preselection challenge. He announced his retirement in June 2007 when it became obvious that he did not have the numbers to be re-endorsed. His successor will be Alex Hawke, a leader of the right-wing faction of the NSW Liberal Party.
---
Candidates in ballot-paper order
---
James Fiander (Climate Change Coalition) is a wine consultant.
Toni Wright-Turner (Green) is principal of a school for children with disabilites.
Nigel Gould (Labor) is a plant operator.
Darryl Allen (Christian Democrats) is a retired architect.
Jordie Bodlay (Independent) is a software engineer.
Alex Hawke (Liberal) is a staffer for NSW Liberal MLC David Clarke and a former president of the NSW Young Liberals.
Jarrod Graetz (Family First) is a radio announcer.