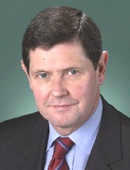 Kevin Andrews (Lib)

---
His ministerial
website, his Liberal
Party website and his
campaign website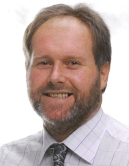 Andrew Campbell (ALP)

---
His ALP website


---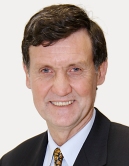 David Ellis (Grn)

---
His Greens website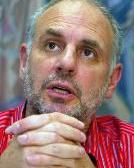 Dr Philip Nitschke (Ind)

---
No website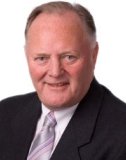 Ken Smithies (FF)

---
His Family First website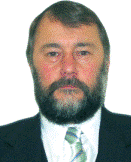 Damian Wise (Dem)

---
His Democrats website

Location: Melbourne: Bulleen, Doncaster, Templestowe, Warrandyte
Division named for: Rt Hon Sir Robert Menzies, founder of the Liberal Party, Prime Minister of Australia 1939-41 and 1949-66
---
Median weekly family income: $1,247 (21st highest)
Persons born in non English speaking countries: 25.4% (21st highest)
Persons in professional occupations: 35.1% (24th highest)
Persons aged 65 and over: 12.2% (94th highest)
Couple families with dependent children: 43.1% (28th highest)
Dwellings being purchased: 25.9% (75th highest)
---
Sitting member: Hon Kevin Andrews (Liberal), elected 1991by, 1993, 1996, 1998, 2001, 2004
Born: 9 November 1955, Sale, Victoria
Career: Barrister and solicitor, research solicitor Law Institute of Victoria, co-ordinator Continuing Legal Education, Law Institute of Victoria, Associate to Hon Sir James Gobbo, Supreme Court of Victoria. Member, Opposition Shadow Ministry 1992-96, Parliamentary Secretary to the Leader of the Opposition 1992-93, Shadow Minister for Schools, Vocational Education and Training 1993-94, Parliamentary Secretary to the Deputy Leader of the Opposition 1994-96. Minister for Ageing 2001-03, Minister for Employment and Workplace Relations and Minister Assisting the Prime Minister for the Public Service 2003-07
---
Minister for Immigration and Citizenship from 30 January 2007
---
1996 two-party majority: Liberal 11.0
1998 two-party majority: Liberal 05.4
2001 two-party majority: Liberal 08.9
Effect of 2004 redistribution: no change
2004 primary votes: Labor 32.8, Liberal 56.8, Green 6.5
2004 two-party majority: Liberal 10.7
---
2004 enrolment: 88,306
2007 enrolment: 89,968 (+01.9%)
---
Menzies was created in 1984, when the old seat of Diamond Valley, a key marginal in the 1970s, was abolished. It took in the more middle-class and more Liberal-voting parts of the seat, based on Doncaster and Templestowe, and subsequent redistributions have expanded it further to the east into new upper-income suburbia such as Warrandyte. It has the high level of median family income and the high proportion of people in professional occupations typical of such seat, while also having a higher level of families with dependent children and of dwellings being purchased than inner-city upper-income seats like Kooyong. It also has quite a high proportion of people born in non English speaking countries for a Liberal-held seat. Although Menzies was seriously contested in the 1980s, it has grown stronger for the Liberals as the area has grown wealthier. In 2004 the Liberals polled 73% of the two-party vote in Wonga Park and over 60% in most booths in Doncaster and Warrandyte, while Labor carried only Bulleen West. Members for Menzies have been Neil Brown (previously member for Diamond Valley) and Kevin Andrews, who won a by-election in 1991. Andrews has been a minister since 2001. He was Minister for Employment and Workplace Relations from 2003 to 2007 and oversaw the passage of the Howard government's changes to employment laws, which have proved very unpopular. He was shifted to Minister for Immigration and Citizenship in 2007.
---
Candidates in ballot-paper order
---
Kevin Andrews (Liberal) is the sitting member: see biography above.
Ken Smithies (Family First) is a therapist.
David Ellis (Greens) is a businessman.
Dr Philip Nitschke is medical practitioner and a campaigner for the legalisation of assisted suicide, who also ran in 1998.
Andrew Campbell (Labor) is an electrician.
Damian Wise (Democrats) is a company director.
Candidates on YouTube
Kevin Andrews
















&nbsp