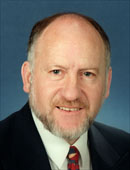 John Forrest (Nat)

---
His Nationals
website and his
campaign website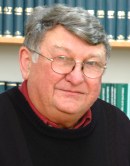 John Zigouras (ALP)

---
No website


---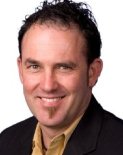 Glenn Coulthard (FF)

---
His Family First website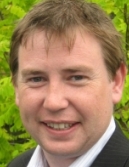 Liam Farrelly (Grn)

---
His Greens website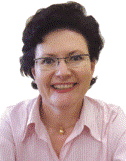 Vikki McLeod (AD)

---
Her Democrats website

Location: North-west Vic: Horsham, Mildura, Swan Hill, Warracknabeal
Division named for: The Mallee region, an Indigenous word meaning "dwarf eucalypt"
---
Median weekly family income: $752 (128th highest)
Persons born in non English speaking countries: 4.2% (127th highest)
Persons in professional occupations: 33.5% (28th highest)
Persons engaged in agriculture: 23.9% (3rd highest)
Persons aged 65 and over: 15.8% (26th highest)
Couple families with dependent children: 38.0% (83rd highest)
Dwellings being purchased: 21.8% (110th highest)
---
2004 enrolment: 90,678
2007 enrolment: 90,112 (-00.6%)
---
Sitting member: John Forrest (National), elected 1993, 1996, 1998, 2001, 2004
---
Born: 24 August 1949, Mildura, Victoria. Career: Design engineer State Electricity Commission, lecturer Ballarat College of Advanced Education, consulting engineer. Councillor, Swan Hill City Council. The Nationals Chief Whip 1998-2006
---
1996 two-party majority: National 23.5
1998 two-party majority: National 19.4
2001 two-party majority: National 19.9
Effect of 2004 redistribution: 01.0 shift to National
2004 primary votes: Labor 20.3, National 68.4, Green 3.8
2004 two-party majority: National 24.8
---
Mallee was created in 1949, from the northern part of the Federation seat of Wimmera. Wimmera was abolished in 1977 and Mallee now has nearly identical borders to the old seat. It covers the north-western quarter of Victoria, including the Murray Valley and the wheat country of the Wimmera. It has one of the highest proportions of its workforce engaged in agriculture of any seat, and like all such seats it has a relatively low median family income level and a low proportion of people born in non English speaking countries, although it has a surprisingly high proportion of people in professional occupations. Mallee has always been a safe seat for the Country Party and its successor the Nationals, although the Liberals nearly pinched it in 1993 and might do so the next time it falls vacant. It is now the safest Coalition seat in Australia. In 2004 the Nationals achieved at least 60% of the two-party vote in every booth, and polled over 80% in most of the small rural booths (92% in Yanac). Labor managed 39% in Dimboola and Murtoa. John Forrest won Mallee for the Nationals in 1993. Forrest, highly respected both in Canberra and locally, resigned as Nationals Whip in 2006 in opposition to the government's immigration bill. There was speculation that he would retire at this election but in December 2006 he announced that he would stand again.
---
Candidates in ballot-paper order
---
Glenn Coulthard (Family First) is a diesel fitter.
John Zigouras (Labor) is a barrister. He contested this seat 1998, 2001 and 2004.
Chris Lahy (CEC) is a carer.
Liam Farrelly (Greens) is a psychologist.
Vikki McLeod (Democrats) is an engineer.
John Forrest (Nationals) is the sitting member: see biography above.













&nbsp