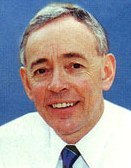 Bob Day AO (Lib)

---
His Liberal Party
website and his
campaign website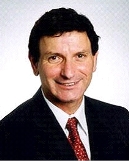 Tony Zappia (ALP)

---
His ALP website


---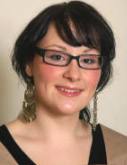 Aleisha Brown (Dem)

---
Her Democrats website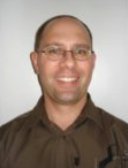 Andrew Graham (FF)

---
His Family Frirst website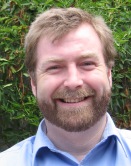 Graham Smith (Grn)

---
His Greens website

Location: Adelaide: Modbury, Para Hills, Salisbury Heights, Tea Tree Gully
Division named for: Hon Norman Makin, South Australian federal MP 1919-46 and 1954-63
---
Median weekly family income: $930 (68th highest)
Persons born in non English speaking countries: 10.1% (75th highest)
Persons born in the UK and Ireland: 14.1% (7th highest)
Persons in professional occupations: 19.1% (127th highest)
Persons aged 65 and over: 10.0% (113th highest)
Couple families with dependent children: 38.5% (70th highest)
Dwellings being purchased: 39.9% (13th highest)
---
Sitting member: Trish Draper (Liberal), elected 1996, 1998, 2001, 2004. Retiring 2007
---
1996 two-party majority: Liberal 01.1
1998 two-party majority: Liberal 00.9
Effect of redistribution: 00.1 shift to Labor
2001 two-party majority: Liberal 03.8
Effect of 2004 redistribution: no change
2004 primary votes: Labor 43.0, Liberal 44.7, Green 3.8
2004 two-party majority: Liberal 00.9
---
2004 enrolment: 93,908
2007 enrolment: 94,934 (+01.1%)
---
Makin was created at the 1984 redistribution, based in the north-eastern suburbs of Adelaide, a socially mixed and always politically marginal area. It is a young, mortgage belt electorate, with a high level of families with dependent children and a very high level of dwellings being purchased. In 2004 the Liberals polled 67% of the two-party vote at Golden Grove and over 55% at Fairview Park, Greenwith and Wynn Vale. Labor's best booths were at Pooraka (65.7% at Pooraka North), Ingle Farm and Para Hills. Makin was won for Labor in 1984 by Peter Duncan, a long-serving former state minister with a high profile, who was a junior minister in the Keating government. Duncan was swept away in the Howard landslide of 1996, replaced by Trish Draper, a Howard favourite who entrenched herself in the seat in 1998 and 2001. In 2004, however, she was embroiled in scandal when it was revealed she had taken her boyfriend on an overseas trip at taxpayers' expense. Despite this, she survived a 2.7% swing to hang on at the 2004 election. Her opponent was Salisbury mayor Tony Zappia, who is standing again this time. Draper is retiring, and the Liberals have selected housing mogul Bob Day to contest the seat. Despite the slender Liberal majority, Makin is far from a certain Labor gain even with polls showing a strong swing across Adelaide. The swing in 2004 may have been exaggerated by Draper's scandals, and Day is a well-known figure. Day has strong conservative opinions on economic issues, and will be a target for the union movement. A local poll in October showed Labor leading (see link below).
---
Candidates in ballot-paper order
---
Gary Vandersluis (Liberty and Democracy) is a conveyancer.
Aleisha Brown (Democrats) is a law student at the University of Adelaide.
Andrew Graham (Family First) manages a consulting firm.
Tony Zappia (Labor) is a Salisbury businessman and is Mayor of the City of Salisbury.
Bob Day AO (Liberal) is head of a leading home building company and was recently national president of the Housing Industry Association.
Robert Fechner (One Nation) is a stonemason.
Graham Smith (Greens) works in the wholesale industry.