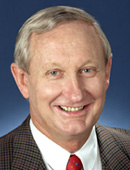 Bruce Scott (Nat)

---
His Nationals
website and his
campaign website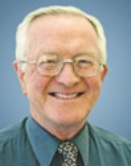 Michael Bathersby (ALP)

---
No website


---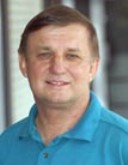 Alan Dickson (AD)

---
His Democrats website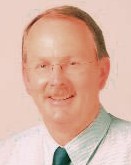 David Totenhofer (FF)

---
Her Family First website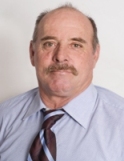 Rod Watson (ON)

---
His One Nation website

Location: Western Qld: Charleville, Dalby, Kingaroy, Warwick
Division named for: The Maranoa region and Maranoa River, explored by Sir Thomas Mitchell in 1846
---
Median weekly family income: $710 (138th highest)
Persons born in non English speaking countries: 2.8% (139th highest)
Persons in professional occupations: 29.9% (41st highest)
Persons engaged in agriculture: 24.9% (2nd highest)
Persons aged 65 and over: 13.0% (76th highest)
Couple families with dependent children: 39.2% (60th highest)
Dwellings being purchased: 19.5% (134th highest)
---
Sitting member: Hon Bruce Scott (National), elected 1990, 1993, 1996, 1998, 2001, 2004
---
Born: 20 October 1943, Roma, Queensland. Career: Wool and grain grower. Member, Opposition Shadow Ministry 1992-96. Shadow Minister for Rural and Regional Development 1992-94, Shadow Minister for Local Government 1994-96, Assistant Shadow Minister for Primary Industry 1992-96, Assistant Shadow Minister for Rural Matters 1994-96. Minister for Veterans' Affairs 1996-2001, Minister Assisting the Minister for Defence 1998-2001
---
1996 two-party majority: National 25.7
Effect of 1998 redistribution: 04.2 shift to Labor
1998 two-party majority: National 14.4
2001 two-party majority: National 16.0
Effect of 2004 redistribution: 00.6 shift to Labor
2004 primary votes: Labor 22.3, National 60.5, Green 2.0
2004 two-party majority: National 20.9
Effect of 2006 redistribution: no change
2007 notional two-party majority: National 20.9
---
2004 enrolment: 87,874
2007 enrolment: 86,754 (-01.3%) (new boundaries)
---
Maranoa has existed since Federation, and has always occupied the south-western corner of Queensland, dominated by the pastoral industry, and for many years by the Australian Workers Union. But successive redistributions have drawn the seat eastwards, and it now extends as far as Warwick and Crows Nest, less than 100km from Brisbane. Most of Maranoa's votes are now cast in the farming areas east of the Balonne. Maranoa has the third-highest proportion of its workforce engaged in agriculture of any electorate, and therefore also has a low level of median family income and a very low proportion of people born in non English speaking countries. It has a 4.2% Indigenous population. Once a safe Labor seat, Maranoa has been held continuously by the Country Party and its successor the Nationals since 1943. There is still some Labor vote in the western towns but the Nationals have overwhelming support in the eastern half of the seat. In 2004 the Nationals carried every booth except Cunnamulla, and polled over 80% of the two-party vote in many rural booths: and polled 100% of the vote at Kindon. Labor polled 51% at Cunnamulla and 49% at Charleville Hospital. Bruce Scott won Maranoa for the Nationals in 1990. Scott was a minister in the first Howard Government, but was dropped when the Nationals' numbers fell at the 2001 election. He is still an influential figure as Queensland Nationals President, but he will 64 at election time and this will probably be his last term. A week into the campaign Labor was forced to drop its candidate, Shane Guley, after revelations that in 2001 he had been sacked by Queensland Rail for violent behaviour (see link below).
---
Candidates in ballot-paper order
---
Rod Watson (One Nation) is a pensioner.
David Totenhofer (Family First) is manager.
Alan Dickson (Democrat)
Michael Bathersby (Labor) is a Stanthorpe solicitor and the brother of the Catholic Archbishop of Brisbane.
Bruce Scott (Nationals) is the sitting member: see biography above.
Bob East (Greens) is a student.