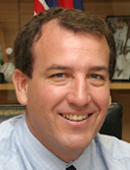 Malcolm Brough (Lib)

---
His ministerial
website and
Liberal Party website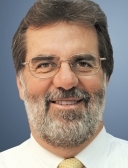 Jon Sullivan (ALP)

---
His ALP website


---

Paul Costin (Grn)

---
His Greens website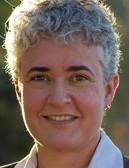 Liz Oss-Emer (Dem)

---
Her Democrats website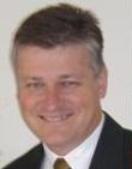 Peter Urquhart (FF)

---
His Family First website

Location: North of Brisbane: Burpengary, Caboolture, Deception Bay, Kallangur
Division named for: Irene Longman, first woman member of the Queensland Parliament
---
Median weekly family income: $730 (134th highest)
Persons born in non English speaking countries: 4.7% (111th highest)
Persons in professional occupations: 15.1% (147th highest)
Persons aged 65 and over: 12.8% (83rd highest)
Couple families with dependent children: 37.2% (90th highest)
Dwellings being purchased: 32.4% (33rd highest)
---
Sitting member: Hon Malcolm Brough (Liberal), elected 1996, 1998, 2001, 2004
---
Born: 29.12.1961, Brisbane, Qld. Career: Military service, private sector business. Parliamentary Secretary to the Minister for Employment, Workplace Relations and Small Business 2000-2001, Minister for Employment Services 2001-04, Minister Assisting the Minister for Defence 2003-04, Minister for Revenue and Assistant Treasurer 2004-06
---
Minister for Families and Community Services and Indigenous Affairs and Minister Assisting the Prime Minister for Indigenous Affairs from 27 January 2006
---
1996 two-party majority: Liberal 11.6 Effect of redistribution: 01.6 shift to Labor
1998 two-party majority: Liberal 00.9
2001 two-party majority: Liberal 02.5
Effect of 2004 redistribution: 00.2 shift to Labor
2004 primary votes: Labor 35.7, Liberal 51.9, Green 4.0
2004 two-party majority: Liberal 07.7
Effect of 2006 redistribution: 01.1 shift to Labor
2007 notional two-party majority: Liberal 06.6
---
2004 enrolment: 87,216
2007 enrolment: 89,815 (+03.0%) (new boundaries)
---
Longman was created in 1996, and was originally a semi-rural seat arching around to the north and west of Brisbane. Now it has been cut back to the suburbanising corridor between Brisbane and the Sunshine Coast, centered on Caboolture, and has been improved for Labor as the last three redistributions have made the seat less rural and more suburban. Longman has among the lowest median family income levels, the lowest proportion of people born in non English speaking countries, and the lowest proportion of people in professional occupations, in the country. Although an outer suburban seat, it is not a mortgage belt sat, having a fairly low level of families with dependent children and dwellings being purchased. In 2004 the Liberals carried every booth, and polled 63% of the two-party vote at Banksia Beach, while Labor polled 49% in both Deception Bay booths. The 2006 redistribution removed rural areas around Landsborough and added marginal suburban territory including Kallangur, which at state level votes strongly Labor. Even at the 2004 federal election, Labor won the Kallangur booth. This seat is certainly winnable for Labor in the current climate. Longman has been held since its creation by Malcolm Brough (pronounced Bruff), who has recently been promoted to Cabinet as Minister for Minister for Families, Community Services and Indigenous Affairs.
---
Candidates in ballot-paper order
---
Liz Oss-Emer (Democrats) has been a general and mental health nurse for 25 years and is the manager of an aged care home. She is Queensland State President of the Democrats.
Trent MacDonald (Liberty and Democracy) is a student.
Peter Urquhart (Family First) is an engineer.
Paul Costin (Greens) is a retired company director.
Jon Sullivan (Labor) was state member for Caboolture from 1989 to 1998. His wife is the current member for Pumicestone.
Dan Winniak (CEC) is a nurse assistant.
Malcolm Brough (Liberal) is the sitting member: see biography above.

&nbsp