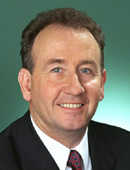 John Murphy (ALP)

---
His ALP website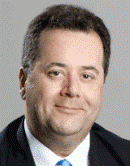 Jim Tsolakis (Lib)

---
His Liberal Party
website and his
canmpaign website


---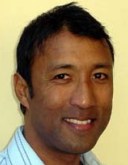 Dr Marc Rerceretnam (Grn)

---
His Greens website

Location: Sydney: Burwood, Concord, Drummoyne, Strathfield
Division named for: Robert Lowe (Viscount Sherbrooke), colonial politician who advocated the end of convict transportation
---
Median weekly family income: $1,250 (20th highest)
Persons born in non English speaking countries: 33.2% (8th highest)
Persons in professional occupations: 36.3% (21st highest)
Persons aged 65 and over: 14.4% (45th highest)
Couple families with dependent children: 38.8% (66th highest)
Dwellings being purchased: 17.2% (141st highest)
---
Sitting member: John Murphy (Labor), elected 1998, 2001, 2004
---
Born: 31 May 1950, Dunedoo, NSW. Career: Public servant, NSW State Manager Public Service and Merit Protection Commission 1992-98. Councillor, Drummoyne Council 1995-98. Member, Opposition Shadow Ministry since 2001. Parliamentary Secretary to the Shadow Minister for Health and Ageing 2001-03
---
Parliamentary Secretary to the Leader of the Opposition from 18 February 2003
---
1996 two-party majority: Liberal 02.5
1998 two-party majority: Labor 04.6
Effect of 2001 redistribution: 00.1 shift to Labor
2001 two-party majority: Labor 03.9
2004 primary votes: Labor 42.9, Liberal 42.7, Green 9.2
2004 two-party majority: Labor 03.3
Effect of 2006 redistribution: 00.2 shift to Liberal
2007 notional two-party majority: Labor 03.1
---
2004 enrolment: 86,700
2007 enrolment: 87,153 (+00.5%) (new boundaries)
---
Lowe was created in 1949, based in a middle-class area of Sydney's inner western suburbs. For many years Lowe provided a relatively safe seat for the long career of Liberal Prime Minister Sir William McMahon, who held the seat from 1949 to 1982, although he had close calls in 1961, 1972, 1974 and 1980. He was helped by the 1969 redistribution, which added some North Shore suburbs to the seat. These were removed in 1977, and since then the seat has steadily improved for Labor, partly because its boundaries have expanded and partly through demographic change. Today the seat still has a high level of median family income and a high proportion of people in professional occupations, but it also has a high proportion of people born in non English speaking countries - a combination which indicates that Lowe has become an inner-city, multicultural seat, and thus increasingly secure for Labor, although there are still strong Liberal areas in Strathfield and Drummoyne. In 2004 Labor polled more than 70% of the two-party vote in Flemington, and more than 60% in Burwood, Croydon and Homebush North. The Liberals polled 65% in Strathfield West and 60% in Homebush South. John Murphy won the seat for Labor in 1998. Although Murphy has a relatively slender majority, he is generally regarded as secure in this seat - no Liberal candidate has yet appeared.
---
Candidates in ballot-paper order
---
Dr Marc Rerceretnam (Greens) is an academic and Ashfield City councillor.
John Murphy (Labor) is the sitting member: see biography above.
Bill Shailer (Christian Democrat) is a minister of religion.
Jim Tsolakis (Liberal) is a mortgage broker.

&nbsp