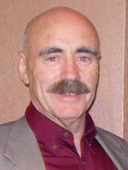 Warren Snowdon (ALP)

---
His ALP website and
his campaign website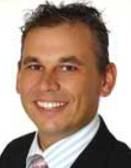 Adam Giles (Lib)

---
His Liberal Party
website and his
campaign website


---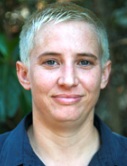 Emma Young (Grn)

---
Her Greens website

Location: Outback NT: Alice Springs, Katherine, Nhulunbuy, Tennant Creek
Division named for: Vincent Lingiari, Indigenous land rights leader
---
Median weekly family income: $856 (96th highest)
Persons born in non English speaking countries: 4.6% (115th highest)
Persons of Indigenous origin: 36.6% (1st highest)
Persons in professional occupations: 24.3% (84th highest)
Persons in government employment: 22.9% (8th highest)*
Persons aged 65 and over: 5.1% (150th highest)
Couple families with dependent children: 46.4% (10th highest)
Dwellings being purchased: 18.7% (138th highest)
---
Sitting member: Hon Warren Snowdon (Labor), elected (for Northern Territory) 1987, 1990, 1993, defeated 1996, elected 1998, (for Lingiari) 2001, 2004
---
Born: 20 March 1950, Canberra. Career: Teacher, senior project officer Central Land Council, president Central Australian Regional Trades and Labour Council, assistant secretary Northern Territory Trades and Labour Council. Parliamentary Secretary to the Minister for Transport and Communications 1990-92, Parliamentary Secretary to the Minister for Employment, Education and Training 1992-96, Parliamentary Secretary to the Minister for Environment, Sport and Territories 1993 and 1994-6, Parliamentary Secretary (Territories) 1993-94. Member, Opposition Shadow Ministry since 2001. Parliamentary Secretary to the Shadow Minister for Regional and Urban Development, Transport and Infrastructure (Northern Australia and the Territories) 2001-02, Parliamentary Secretary to the Shadow Minister for Regional Development, Transport, Infrastructure and Tourism (Northern Australia and the Territories) 2002-03, Parliamentary Secretary to the Shadow Minister for Urban and Regional Development, Transport and Infrastructure (Northern Australia) 2003, Parliamentary Secretary to the Shadow Minister for Urban and Regional Development, Transport and Infrastructure (Northern Australia and Reconciliation) 2003-04
---
Shadow Parliamentary Secretary for Northern Australia and Indigenous Affairs from 26 October 2004
---
2001 two-party majority: Labor 05.3
2004 primary votes: Labor 50.7, Liberal 38.4, Green 5.6
2004 two-party majority: Labor 07.7
---
2004 enrolment: 58,205
2007 enrolment: 60,340 (+03.7%)
---
Lingiari was created in 2001 when the old seat of Northern Territory was divided in two. It covers the whole of the Northern Territory except the city of Darwin. Like most outback seats, it has a relatively low median income level and a low proportion of people in professional occupations. It also has a very young population, with the lowest proportion of over-65s of any electorate, reflecting the lower life expectancy of its Indigenous population. The dominant political fact in Lingiari is that it has the largest Indigenous population (36.6%) of any federal electorate, and that they vote almost unanimously Labor, although they have a lower turnout than white voters. This means that Labor needs only about 40% of the white vote in Lingiari to win the seat, and Warren Snowdon, who was member for Northern Territory 1987-96 and 1998-2001 before Lingiari was created, and was a Parliamentary Secretary in the Keating government, has enough appeal to white voters to be able to get at least that. Labor does best in the remote mobile booths, polling over 80% of the two-party vote in some of them. The Liberals carry most of the white-majority town booths, although Nhulunbuy is solid for Labor. In 2004 the Liberals polled 72% at Tindal and 62% at Howard Springs.
---
Candidates in ballot-paper order
---
Warren Snowdon (Labor) is the sitting member: see biography above.
Wayne Wright (Independent) is an accountant.
Maurie Ryan (Independent) is a teacher.
Adam Giles (Liberal) works for the Department of Employment and Workplace Relations in Alice Springs. He is of part-Indigenous descent but not from the Northern Territory. He contested Fraser in the ACT in 2004.
Emma Young (Greens) is a lecturer in environmental health at the Batchelor Institute of Indigenous Tertiary Education.

&nbsp