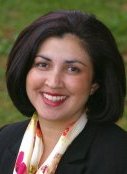 Karen Chijoff (Lib)

---
Her Liberal Party
website and her
campaign website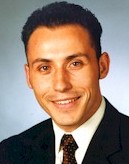 David Bradbury (ALP)

---
His ALP website

Location: Sydney: Emu Plains, Glenmore Park, Penrith, St Marys
Division named for: Sir Norman Lindsay, painter and author
---
Median weekly family income: $1,074 (37th highest)
Persons born in non English speaking countries: 11.4% (67th highest)
Persons in professional occupations: 17.7% (132nd highest)
Persons aged 65 and over: 7.7% (135th highest)
Couple families with dependent children: 41.8% (34th highest)
Dwellings being purchased: 34.8% (24th highest)
---
Sitting member: Hon Jackie Kelly (Liberal), elected 1996, 1998, 2001, 2004. Retiring 2007
---
1996 two-party majority: Liberal 01.6
1996 by-election two-party majority: Liberal 06.6
1998 two-party majority: Liberal 01.3
Effect of 2001 redistribution: 01.0 shift to Liberal
2001 two-party majority: Liberal 05.5
2004 primary votes: Labor 37.1, Liberal 48.1, Green 3.5
2004 two-party majority: Liberal 05.3
Effect of 2006 redistribution: 02.4 shift to Labor
2007 notional two-party majority: Liberal 02.9
---
2004 enrolment: 82,793
2007 enrolment: 90,349 (+09.1%) (new boundaries)
---
Lindsay was created in 1984, taking in a stretch of Sydney's outer western suburbs based on Penrith. The seat is one of the most commonly associated with the "Howard battlers": upwardly-mobile skilled workers and contractors with aspirations to join the middle class. The presence of this class in Lindsay can be seen in the relatively high level of median family income, compared with the very low proportion of people in professional occupations. Lindsay is also a mortgage belt seat, with high proportions of families with dependent children and of dwellings being purchased. In 2004 the Liberals polled over 70% of the two-party vote in Mulgoa (72%) and Orchard Hills, and also carried two of the four Penrith booths, Emu Plains, Londonderry and Glenmore Park, while Labor polled best in Cambridge Park, Claremont West and Werrington. Lindsay was held by Labor's Ross Free, formerly member for Macquarie, and a junior minister in the Keating government, until the 1996 Liberal landslide, when he was defeated by Jackie Kelly with an 11% swing. When it emerged that Kelly was still a New Zealand citizen at the time she nominated, the election was overturned, but Kelly beat Free even more decisively at the subsequent by-election, and has not been seriously troubled at the three elections since. Kelly was a junior minister but stood down from the ministry after the 2001 election. She is regarded as a archetypal "Howard Liberal," holding a formerly safe Labor seat in the outer suburbs. But the seat is still marginal - the area votes solidly Labor at state level - and is one that Labor needs to win. The 2006 redistribution has removed Glenmore and added strong Labor territory in St Mary's, improving Labor's chances. Despite a year of speculation that Kelly intended retiring, she delayed her announcement until May 2007, leaving the Liberal Party to find a new candidate for a vital seat only a few months before the election. This was widely seen as bad news for the Howard government. Kelly's retirement triggered a factional dispute in the Liberal Party over choosing her successor, from which Kelly's electorate officer, Karen Chijoff, emerged as the candidate.
---
Candidates in ballot-paper order
---
Grant Bayley (Liberty and Democracy) is an IT director.
Leslie Edwards (Greens) manages the Muru Mittigar Aboriginal Cultural and Educational Centre at Cranebrook.
Karen Chijoff (Liberal) is a computer analyst and programmer and has been Jackie Kelly's electorate officer since 2002.
Lisa Harrold (Independent)
Iris Muller (Family First) is a social educator.
Andrew Green (Christian Democrat) is a minister of religion.
David Bradbury (Labor) is a solicitor and has been a Penrith City councillor since 1999. He ran unsuccessfully here in 2001 and 2004.
Kerry McNally (Independent) is a computer programmer.

&nbsp