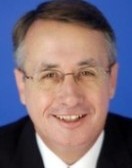 Wayne Swan (ALP)

---
His ALP website and
his campaign website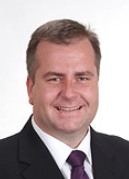 Scott McConnel (Lib)

---
His Liberal Party website


---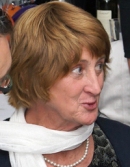 Jennifer Cluse (Dem)

---
Her Democrats
website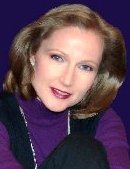 Karen Gray (FF)

---
Her Family First website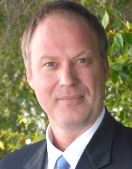 Simon Kean-Hammerson (Grn)

---
His Greens website

Location: Brisbane: Clayfield, Kedron, Nudgee, Sandgate
Division named for: Sir Charles Lilley, Premier of Queensland
---
Median weekly family income: $957 (62nd highest)
Persons born in non English speaking countries: 8.2% (81st highest)
Persons in professional occupations: 26.1% (64th highest)
Persons aged 65 and over: 16.0% (24th highest)
Couple families with dependent children: 31.8% (140th highest)
Dwellings being purchased: 23.4% (90th highest)
---
Sitting member: Wayne Swan (Labor), elected 1993, defeated 1996, elected 1998, 2001, 2004
---
Born: 30 June 1954, Nambour, Queensland. Career: Lecturer Queensland Institute of Technology, policy analyst, Office of Youth Affairs, adviser to Hon Bill Hayden MHR, Hon Mick Young MHR, Hon Kim Beazley. Qld ALP State Secretary 1991-93. Member, Opposition Shadow Ministry 1998-2000 and since 2001. Shadow Minister for Family and Community Services 1998-2000 and 2001-04
---
Shadow Treasurer from 21 October 2004
---
1996 two-party majority: Liberal 00.7
Effect of 1998 redistribution: 00.3 shift to ALP
1998 two-party majority: Labor 03.1
2001 two-party majority: Labor 04.8
Effect of 2004 redistribution: 00.2 shift to Liberal
2004 primary votes: Labor 48.9, Liberal 41.2, Green 5.6
2004 two-party majority: Labor 05.3
Effect of 2006 redistribution: no change
2007 notional two-party majority: Labor 05.3
---
2004 enrolment: 92,235
2007 enrolment: 90,757 (-01.6%) (new boundaries)
---
Lilley has existed since 1913, and was originally a rural seat north of Brisbane, based on Gympie. Since 1949 it has been confined to a block of suburbs on Brisbane's northside, based on the Labor strongholds of Nudgee and Sandgate, but including areas of Liberal strength around Clayfield. The seat has a stable, ageing population of mainly low-to-middle income earners, with a very low level of families with dependent children. Since 1949 Lilley has always been a marginal seat, but as with most inner suburban seats, it is gradually improving for Labor and is now fairly secure. In 2004 Labor polled 68% of the two-party vote in Banyo, and polled more than 65% in Brighton South, Nudgee, Nudgee North and Zillmere North. The Liberals polled best in Ascot, Clayfield and Nundah West. Wayne Swan, a former Queensland Labor Party State Secretary and advisor to a number of ministers in the Hawke and Keating governments, won the seat in 1993, lost it in 1996 and won it back in 1998. Swan is a leading Labor insider who has played key roles in the various leadership changes over the past decade. He has been on the Opposition frontbench since 1998 and was appointed Shadow Treasurer in 2004.
---
Candidates in ballot-paper order
---
Aubrey Clark (Liberty and Democracy) is a student.
Wayne Swan (Labor) is the sitting member: see biography above.
Scott McConnel (Liberal) is an accountant.
Simon Kean-Hammerson (Green) is self-employed.
Jennifer Cluse (Democrats) is a retired aviatrix.
Karen Gray (Family First) is a manager.
Candidates on YouTube
Wayne Swan










&nbsp