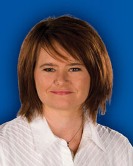 Charlie McKillop (Lib)

---
Her Liberal Party website and her
campaign website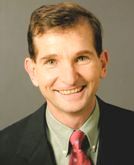 Jim Turnour (ALP)

---
His ALP website


---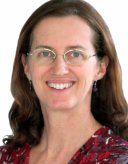 Dr Sue Cory (Grn)

---
Her Greens website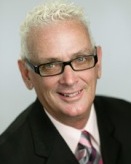 Ian Crossland (Nat)

---
His Nationals
website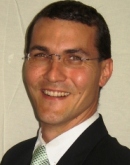 Ben Jacobsen (FF)

---
His Family First website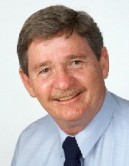 Selwyn Johnston (Ind)

---
His website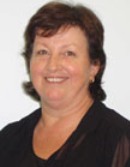 Bridgette Lennox (Dem)

---
No website

Location: North Qld: Cairns, Cooktown, Mossman, Trinity
Division named for: Ludwig Leichhardt, explorer
---
Median weekly family income: $891 (83rd highest)
Persons born in non English speaking countries: 8.1% (82nd highest)
Persons in professional occupations: 22.2% (108th highest)
Persons employed in tourism: 11.1% (2nd highest)
Persons of Indigenous origin: 13.3% (3rd highest)
Persons aged 65 and over: 9.3% (119rd highest)
Couple families with dependent children: 37.1% (92nd highest)
Dwellings being purchased: 21.3% (114th highest)
---
Sitting member: Hon Warren Entsch (Liberal), elected 1996, 1998, 2001, 2004. Retiring 2007
---
1996 two-party majority: Liberal 04.2
Effect of 1998 redistribution: 00.4 shift to Liberal
1998 two-party majority: Liberal 04.1
2001 two-party majority: Liberal 06.4
Effect of 2004 redistribution: no change
2004 primary votes: Labor 31.3, Liberal 53.3, Green 6.5
2004 two-party majority: Liberal 10.0
Effect of 2006 redistribution: 00.3 shift to Liberal
2007 notional two-party majority: Liberal 10.3
---
2004 enrolment: 90,542
2007 enrolment: 94,271 (+04.1%) (new boundaries)
---
Leichhardt was created in 1949 and its boundaries have changed very little since - it consists of the fast-growing tourist centre of Cairns and the remote communities of Cape York as far north as Torres Strait. The tourist boom has given the seat a higher level of median family income than most regional seats, though it still has a low level of people born in non English speaking countries and people in professional occupations. It has the seccond-highest level of people working in tourism of any seat, and also the the third-highest proportion of people of Indigeous origin. For most of its history Leichhardt was a fairly safe Labor seat, dominated by the pastoral workforce and the Australian Workers Union, but the decline of the rural working-class has changed the seat's demography and politics. In 2004 the Liberals carried every booth except some Indigenous communities, polling 60% of the two-party vote in Cairns City, while Labor polled 46% in Cairns West. The Liberals' strength now lies in the Cairns area, while Labor's strength has been reduced to the remote areas of the Cape, although even most of these swung strongly to the Liberals in 2004. Leichhardt has elected a government member at every election since 1972. Warren Entsch won the seat for the Liberals in 1996. Entsch, a colourful and unpredictable character who has built up a large personal vote, is retiring at this election. Although the Labor base vote here has declined as elsewhere in regional Australia, the seat is much more marginal than its current 10.3% margin would suggest, partly because of the large indigenous vote which goes solidly to Labor. The new Liberal candidate is Entsch's former staffer Charlie McKillop. Labor's candidate, Jim Turnour, has a high profile in the Cairns area and given the current state of the opinion polls must be give some chance of winning this seat. In September a Cairns Post poll (no link available) showed Labor and the Greens on a combined 54%.
---
Candidates in ballot-paper order
---
Selwyn Johnston (Independent) is a computer systems analyst and editor of The Countryman newspaper.
Bridgette Lennox (Democrats) is a diversional therapist.
Tony Hudson (Independent) is a taxi driver.
Norman Miller (Independent) is a minister of religion.
Ian Crossland (Nationals) owns a car rental business in Cairns.
Jim Turnour (Labor) has degrees in agriculture and economics and has worked in business and for government.
Dr Sue Cory (Greens) is a Cairns general practitioner.
Ben Jacobsen (Family First) is a lecturer.
Charlie McKillop (Liberal) is a journalist and former staffer to Warren Entsch, Mal Brough and Philip Ruddock.
Rata Pugh (Independent) is a pensioner.
Dr Damian Byrnes (Independent) is a medical practitioner.