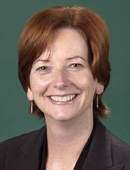 Julia Gillard (ALP)

---
Her ALP website and
her campaign website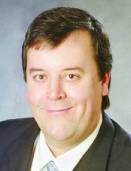 Peter Curtis (Lib)

---
His Liberal Party website


---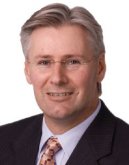 Steve Gleeson (FF)

---
His Family First website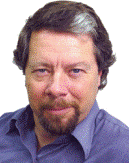 Roger Howe (AD)

---
His Democrats website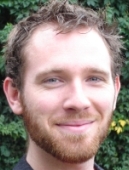 Jay Tilley (Grn)

---
His Greens website

Location: Melbourne: Hoppers Crossing, Laverton, Melton, Werribee
Division named for: Peter Lalor, leader of Eureka Rebellion
---
Median weekly family income: $998 (52nd highest)
Persons born in non English speaking countries: 13.7% (57th highest)
Persons in professional occupations: 17.4% (135th highest)
Persons aged 65 and over: 6.4% (146th highest)
Couple families with dependent children: 46.4% (11th highest)
Dwellings being purchased: 42.0% (6th highest)
---
Sitting member: Julia Gillard (Labor), elected 1998, 2001, 2004
---
Born: 29 September 1961, Britain. Career: Solicitor, chief of Staff to John Brumby MLA. Member, Opposition Shadow Ministry since 2001. Shadow Minister for Population and Immigration 2001-03, Shadow Minister for Reconciliation and Indigenous Affairs 2003, Shadow Minister for Health 2003-07
---
Deputy Leader of Labor Party from 4 December 2006
Deputy Leader of the Opposition and Shadow Minister for Employment, Industrial Relations and Social Inclusion from 10 December 2006
---
1996 two-party majority: Labor 18.5
1998 two-party majority: Labor 19.8
2001 two-party majority: Labor 15.6
Effect of 2004 redistribution: 03.5 shift to Liberal
2004 primary votes: Labor 53.2, Liberal 37.4, Green 4.1
2004 two-party majority: Labor 08.8
---
2004 enrolment: 90,331
2007 enrolment: 103,761 (+14.9%)
---
Lalor was created in 1949, originally as a semi-rural seat extending as far north as Seymour. Later redistributions cut it back to Melbourne's fast-growing outer western suburbs, based on the satellite town of Werribee. The 2004 redistribution pushed the seat further out again, adding the outer suburb of Melton. On these boundaries Lalor, although having a higher level of median family income than other western suburbs seats, is one of the country's leading lower-income mortgage belt seats, with very high levels of families with dependent children and of dwellings being purchased. Its very low levels of people in professional occupations and of people aged over 65 shows that it is overwhelmingly a seat of young families buying their first homes. Lalor has nearly always been a Labor seat, although it was lost in 1966, when it still had substantial rural areas in it. In 2004 Labor carried all but two booths, polling 72% of the two-party vote in Laverton North. The Liberals polled best in Little River. Members for Lalor, a Labor "leadership seat," have included Labor ministers Reg Pollard, Dr Jim Cairns and Barry Jones. Julia Gillard has held the seat since 1998. Gillard, a leading member of the Socialist Left faction, has been on the Opposition front bench since 2001 and made her reputation as shadow minister for health. In 2006 she formed a leadership ticket with Kevin Rudd and was elected Deputy Labor Leader, in succession to Jenny Macklin. She is now in the key portfolio of shadow minister for employment and industrial relations.
---
Candidates in ballot-paper order
---
Peter Curtis (Liberal), who also ran in 2004, is a minister of religion and a sales consultant.
Steve Gleeson (Family First) is a consultant.
Libby Krebb (Democratic Labor Party) is a teacher.
Jay Tilley (Greens) is a law student.
Roger Howe (Democrats) is a software engineering manager.
Julia Gillard (Labor) is the sitting member: see biography above.
Candidates on YouTube
Julia Gillard
&nbsp