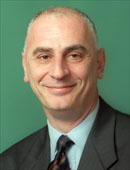 Petro Georgiou (Lib)

---
His Liberal Party website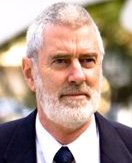 Dr Ken Harvey (ALP)

---
His ALP website
and his campaign website


---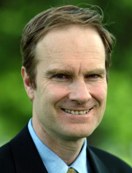 Peter Campbell (Grn)

---
His Greens website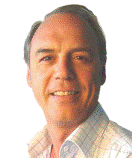 David Collyer (Dem)

---
His Democrats website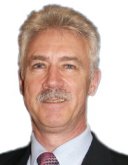 John Laidler (FF)

---
His Family First website

Location: Melbourne: Balwyn, Canterbury, Hawthorn, Kew
Division named for: Suburb of Kooyong (no longer in the electorate), from an Indigenous word meaning "resting place"
---
Median weekly family income: $1,588 (5th highest)
Persons born in non English speaking countries: 18.0% (41st highest)
Persons in professional occupations: 49.3% (2nd highest)
Persons aged 65 and over: 14.9% (42nd highest)
Couple families with dependent children: 43.4% (27th highest)
Dwellings being purchased: 20.5% (122nd highest)
---
Sitting member: Petro Georgiou (Liberal), elected 1994by, 1996, 1998, 2001, 2004
---
Born: 30 November 1947, Greece. Career: Senior tutor La Trobe University, senior adviser to Rt Hon Malcolm Fraser MHR, secretary Ethnic Television Review Panel, director Australian Institute of Multicultural Affairs, adviser to Hon Andrew Peacock MHR 1985, director Liberal Policy Unit 1985-89, Vic state director Liberal Party 1989-94
---
1996 two-party majority: Liberal 13.8
1998 two-party majority: Liberal 11.4
2001 two-party majority: Liberal 10.9
Effect of 2004 redistribution: no change
2004 primary votes: Labor 29.0, Liberal 54.7, Green 12.5
2004 two-party majority: Liberal 09.8
---
2004 enrolment: 87,107
2007 enrolment: 88,324 (+01.4%)
---
Kooyong has existed since Federation, and has always taken in Melbourne's prosperous inner eastern suburbs, based originally on Kew and Hawthorn. Successive redistributions have extended the seat to the east but have not changed its social composition or its political alignment. It has one of the country's highest levels of median family income and highest proportions of people in professional occupations. It also has a fairly high level of families with dependent children, but a much lower rate of dwellings being purchased. This is an electorate of affluent, home-owning upper middle-class families. In recent years it has shown the same slow drift to Labor as other wealthy urban seats. Kooyong is a traditional "leadership seat" for the non-Labor parties. It has never come close to electing a Labor member, but did spoil its perfect record of loyalty to the non-Labor parties once, by electing an independent liberal in 1922. In 2004 the Liberals carried every booth, but reached 70% of the two-party vote only in Glenferrie South, polling over 65% in most of Balwyn and Camberwell. Labor polled over 45% in most of the older parts of the seat, reaching a surprising 49% in Kew. Kooyong's most illustrious member has been Sir Robert Menzies, Prime Minister 1939-41 and 1949-66, and founder of the modern Liberal Party. His successor Andrew Peacock was twice leader of the Liberal Party but failed to become Prime Minister. He was succeeded by Petro Georgiou, a former state director of the Liberal Party and senior adviser to Prime Minister Malcolm Fraser. Georgiou inherited the seat in 1994 with high expectations, but has found himself out of sympathy with John Howard's government and has become a leading backbench dissident. He survived a preselection challenge in 2006, but this will probably be his last term.
---
Candidates in ballot-paper order
---
Dr Ken Harvey (Labor) is a public health physician who has worked in public hospitals and universities for many years. He has his own consultancy company.
John Laidler (Family First) is an accountant.
Petro Georgiou (Liberal) is the sitting member: see biography above.
David Collyer (Democrats) is a communications consultant.
Pierre Curtis (CEC) is a managing director.
Peter Campbell (Greens) is a Surrey Hills information technology consultant.









&nbsp