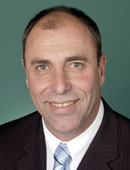 Kym Richardson (Lib)

---
His Liberal Party
website and his
campaign website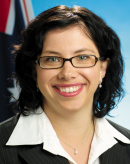 Amanda Rishworth (ALP)

---
Her ALP website
and her campaign website


---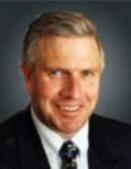 Robert Brokenshire (FF)

---
His Family First website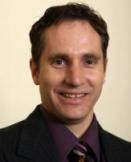 Matthew Fowler (Dem)

---
His Democrats website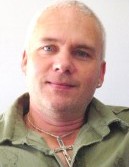 Bill Weller (Grn)

---
His Greens website

Location: Adelaide: Morphett Vale, Noarlunga, Reynella, Willunga
Division named for: Rt Hon Charles Kingston, Premier of South Australia and member of the first federal Parliament
---
Median weekly family income: $827 (107th highest)
Persons born in non English speaking countries: 6.6% (91st highest)
Persons born in the UK and Ireland: 14.2% (5th highest)
Persons in professional occupations: 17.0% (137th highest)
Persons employed in manufacturing: 20.2% (10th highest)
Persons aged 65 and over: 10.2% (112th highest)
Couple families with dependent children: 38.1% (80th highest)
Dwellings being purchased: 41.9% (7th highest)
---
Sitting member: Kym Richardson (Liberal), elected 2004
---
Born: 16 March 1958, Adelaide. Career: Police officer, owner and operator, sports management business
---
1996 two-party majority: Liberal 02.0
1998 two-party majority: Labor 00.5
Effect of 2001 redistribution: 01.4 shift to Labor
2001 two-party majority: Labor 02.4
Effect of 2004 redistribution: 01.1 shift to Liberal
2004 primary votes: Labor 42.3, Liberal 43.6, Green 5.3
2004 two-party majority: Liberal 00.1
---
2004 enrolment: 94,131
2007 enrolment: 97,912 (+04.0%)
---
Kingston was created in 1949 and has always been located in the southern beachside suburbs of Adelaide. Successive redistributions have extended it further down the coast but have not changed its political character. It has a quite low level of family income for a metropolitan seat, and one of the highest levels of people employed in manufacturing. Although it does not have a very high level of families with dependent children, it does have a high proportion of dwellings being purchased, marking it a mortgage belt seat. It has always been a marginal seat, usually held by the government of the day. In 2004 the Liberals polled over 60% of the two-party vote at McLaren Flat and McLaren Vale, and carried two of three Reynella booths. Labor did best at Christie Downs (62%), Morphett Vale, Hackam, and Christies Beach. Kingston has changed hands regularly throughout its history: every member for the seat has eventually been defeated. David Cox regained it for Labor in 1998, but was defeated by Kym Richardson in 2004. Cox was one of the more unexpected casualties of 2004, a victim of the negative impression made by Mark Latham in the mortgage belt suburbs of the capital cities. (Cox voted for Latham in the 2003 leadership ballot.) In January a local poll showed Labor's Amanda Rishworth on 56% of the two-party vote.
---
Candidates in ballot-paper order
---
Kym Richardson (Liberal) is the sitting member: see biography above.
Barry Becker (Independent) is a pensioner.
Bill Weller (Greens) is a factory worker and a shop steward with the Australian Manufacturing Workers' Union.
Matthew Fowler (Democrats) works in community development.
Amanda Rishworth (Labor) is a psychologist and works with general practitioners in the delivery of mental health care. She was previously an organiser with the Shop Distributive and Allied Employees Association.
Robert Brokenshire (Family First) is a former Liberal state MP and minister. Before entering politics he was a dairy farmer and real estate broker.
Alex Kuznir (Independent) is a truck driver.
Lachlan Smith (Liberty and Democracy) is a software developer.















&nbsp